Will the Hospitality Industry Bounce Back?
If you're looking for answers to the question, will the hospitality industry bounce back, you've come to the right place. According to a recent survey, tourism spending will drop by nearly USD 4.5 trillion by 2020. There are many reasons for this slump, from Geopolitical tensions to the decline in the number of TSA screenings. Read on to learn more about these issues and how you can make the hospitality industry bounce back. 
Hospitality Insurance is having a great risk mitigation plan. Let Wister be your hospitality insurance expert. Contact us today! Click here: https://wister.insure/resort-lodge-insurance/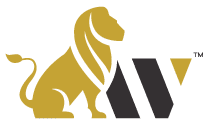 Tourism spending dropped by almost USD 4.5 trillion in 2020
A recent economic impact report by the World Travel & Tourism Council revealed that tourism spending would fall by nearly USD 4.5 trillion in 2020, compared to the same period last year. Moreover, the travel industry's contribution to global GDP will drop by almost half in 2020, while the global economy declined by 3.7%. In light of these findings, government officials should consider new ways to support the sector, particularly SMEs. 
Sadly, the impacts of the pandemic on tourism are worst for developing nations, where reductions are estimated at 60% to 80%. Developing countries such as those in North East Asia and South East Asia have been hit the hardest, while more developed regions such as North America, Western Europe, and the Caribbean have seen only modest reductions. This is why developing nations are being hit the hardest by the epidemic, as they are the most vulnerable. 
Infection control has a major impact on hotel rooms
The best way to improve the hygiene and cleanliness of hotel rooms is to implement effective infection control measures. Hotel cleaning staff must be trained to use basic protective measures against COVID-19 and other infectious diseases. High-touch surfaces and objects should be regularly cleaned to limit opportunities for pathogens to survive. Some hotels are promoting new technologies that can help them increase guest satisfaction and ensure compliance with infection control guidelines. Some of these innovations may have adverse effects, however. 
Hong Kong's experience with the SARS outbreak in 2003 had a significant impact on public health reform. It strengthened surveillance and epidemic response efforts. It also helped establish communication channels between the government and the hotel sector and developed infection control guidelines for the industry. It also reinforced the need to keep records of staff and residents. The SARS outbreak also caused hotels to implement new standards for sanitation. The hotel industry has become much more efficient in its approach to infection control. 
Geopolitical tensions have a major impact on travel
Tourism is impacted by the geopolitical situation of a country. While geopolitical tensions may have only minor effects on individual countries, they can significantly reduce the number of visitors to a country. Researchers have studied the relationship between geopolitical risks and tourism indicators in several countries. For example, the GPR measures changes in the number of articles about geopolitical tensions across countries. Moreover, it measures changes in inbound tourism in these countries. 
Increasing geopolitical tensions are already affecting travel. In 2016, for example, a failed coup in Turkey slashed tourism by 28% and 13%. However, as history shows, the tourism industry can bounce back. Despite the bad situation, inbound tourism to Turkey exceeded its 2015 levels in 2018 and welcomed 38 million international visitors. Geopolitical tensions can affect travel and affect the economy more than many other factors. 
Vaccinations are key to business travel
Despite the widespread availability of vaccines, employers may still be hesitant to require their employees to obtain them. For example, they may not require proof of vaccination if they're traveling to an area where the disease is endemic. However, they can make reasonable accommodations for employees who have medical conditions or religious objections to vaccinations. Here are some of the vaccines that employers can require for employees. These vaccinations should be obtained before travel. 
In the U.S., vaccination may be mandatory in the future. Certain federal buildings and military bases may require proof of vaccination. Furthermore, some companies and universities in the U.S. have already begun requiring vaccinations for their staff and employees. Shortly, more travel will be required by CDC-certified employees. However, this policy will likely be a big hurdle to overcome. Until such time, many companies and universities may continue to impose their vaccination policies.