Why You Need Hospitality Insurance
If you own or manage a hospitality business, you may wonder why you need special insurance policies. In this article, we'll discuss Liquor Liability, General Liability, Cyber liability, and Hotel package insurance. The benefits of hospitality insurance are numerous, and we'll explore how it can protect your business. Let's get started! Here are a few reasons why you need these policies: 
Insurance Risk Management is the assessment and quantification of the likelihood and financial impact of events that may occur in the customer's world that require settlement by the insurer. To know more, contact us today!)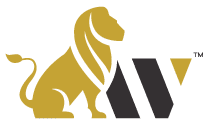 Liquor liability
If you own a hospitality business, you probably know that having liquor liability insurance is essential. The insurance is designed to cover you if someone gets injured while at your establishment. It pays out in the event of a lawsuit and will cover you in all 50 states and Washington, D.C. It also covers your employees and property from damages caused by intoxicated customers. If you're considering adding liquor liability insurance to your hospitality business, here are some things you need to know. 
The first thing to do is determine your budget. Some policies offer lower premiums than others, and some are more expensive than others. Fortunately, Markel Insurance is available at an affordable price. You can buy the insurance online with the company's easy quote generator. For example, if you're hosting a wedding in Virginia and want to cover it for a maximum of $500, you can purchase coverage for $150 per person, up to three people. If you're planning to serve alcohol at your wedding reception, you can purchase an additional $50 premium for the extra coverage for your alcohol. 
General liability
A general liability insurance policy covers many different types of risks and situations, from injuries to property damage. It also offers a variety of endorsements and limits to choose from. A good policy can help you protect yourself from any unexpected losses, including the costs of medical bills, and loss of income. In addition to liability coverage, hotel businesses should also look into business personal property insurance. These policies can cover anything from supplies to furniture and even other people's personal property. 
One of the most important things that a hotel should consider is its coverage. Many of these policies are designed to protect against slip and fall accidents, as well as business interruptions due to natural disasters. But before a hotel can purchase a policy, it must determine the level of coverage it needs. For example, a general liability insurance policy can cover the damage to rented property, and it can also protect against claims for reputational injury or advertising injuries. 
Cyber liability
When it comes to cyber liability insurance for hospitality, hotels have a lot to consider. They must build a comprehensive risk management program and purchase a comprehensive network of policies to cover cyber liability risks. This can include an extensive breach of a customer's privacy, as well as cyber attacks that compromise their financial information. Thankfully, there are a few options for insurance coverage. Here are a few of the most common options. 
In some cases, a hotel can purchase an individual policy to address its cyber risk. Cyber coverage is not yet available off-the-shelf, but many insurers offer additional services to help protect against cyber-related risks. These products may include crisis management services, forensic assessments, and legal firms qualified to handle data breaches. By purchasing these additional services, a hotel can kill many birds with one stone. A hotel can also purchase cyber coverage as part of an existing insurance package. 
Hotel package insurance
The hotel package insurance covers many predetermined risks that are often associated with hotels. This type of insurance protects your hotel against losses due to property damage to the hotel's equipment. These coverage options vary depending on the type of hotel but can cover a wide range of potential risks. Hotel insurance is also available with limits for specific types of risks. Listed below are the common types of risks and their limits. Before purchasing hotel insurance, it's important to review all of your options and determine the best one for your needs. 
A hotel package insurance policy is the easiest way to obtain the appropriate coverage for your property and liability risks. Most insurance packages include general liability coverage to protect your business from lawsuits arising out of your business, such as food poisoning or other mishaps. The recommended maximum amount for general liability coverage is $1 million per hotel room. A hotel insurance agent can help you determine the exact limits of your hotel's unique needs. It is also a good idea to get additional coverage if you feel you need it.