Why Venue Umbrella Insurance Is Important
If you're planning to host a wedding or another event in your venue, you should consider getting wedding and venue umbrella insurance. This type of insurance covers you against lawsuits that may arise from your event. It also protects you against war-related lawsuits. Let's take a closer look at what umbrella insurance entails and why you should purchase it. You'll be glad you did once you see the benefits!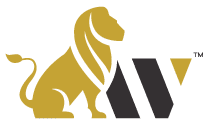 Benefits of wedding umbrella insurance
There are several reasons to purchase special event insurance. A venue's liability coverage is often inadequate, and this policy can protect you from the financial burden of unexpected events. Some venues require additional insured status on liability coverage for special events, which you may not have on a homeowner's policy. Venue umbrella insurance is a good way to protect your venue from potential liabilities, including bankruptcy. Here are some of the most important benefits of venue umbrella insurance.
Liability insurance pays for damages caused to guests at your event. It also covers your guests' medical expenses if they are injured on your property. Depending on the amount of liability coverage, it may also include liquor liability insurance, which pays for any damages caused by drunken wedding guests. Most policies have liability limits of $500,000 to $2 million, and some may even go as high as $5 million. In the event of a lawsuit, liability insurance is a vital part of your protection.
Benefits of commercial umbrella insurance
Umbrella insurance protects businesses from the risks of liability claims and frivolous losses. For instance, business auto liability coverage may not cover claims based on a negligent or reckless employee. Slip and fall exposures, on the other hand, can burn through the primary limits of general liability coverage. Claims made against a business are rarely settled for the underlying liability limits because the claimant's injuries are severe. In these cases, commercial umbrella insurance can be a lifesaver.
The risk of bodily injury when people visit a business is higher than if they are working off-site. For example, an employee may accidentally break a window or damage a customer's car. Other risks are exacerbated by businesses operating dangerous equipment or heavy machinery. Umbrella insurance can cover these risks, and it is a small, relatively inexpensive expense. Many business owners choose to purchase this policy as a stipulation in their contracts with employees.
Protection from lawsuits
In some cases, an umbrella policy can cover a lawsuit for much more than a person's homeowner or renters insurance policy would. For example, if a teenager throws a party at their house and someone brings alcohol, but one of the guests is arrested for driving under the influence when they're on their way home. If this happens, an umbrella policy will cover the costs of any malicious prosecution, wrongful entry, and invasion of privacy.
Many people purchase umbrella insurance to protect their assets. Personal liability lawsuits often involve large amounts of money that can quickly exceed the limits of a homeowner's or auto insurance policy. In addition, lawsuits can seize assets. For this reason, it's crucial to purchase a policy that covers these costs. Protecting your assets with this type of coverage is essential, as a lawsuit could wipe out your savings or bank account.
Protection from war-related lawsuits
You're likely worried that you'll face excessive lawsuits, but venue umbrella insurance is specifically designed to protect you from war-related suits. While this type of liability coverage is often confused with excess liability protection, it does not pay for property damage or war-related expenses. Here's a practical example of how this type of liability protection works. If you're looking for the best protection for your business from war-related lawsuits, venue umbrella insurance is your best option.