Why Venue Insurance Is Necessary For Your Event
If you're planning a party or event, you'll need to make sure you have adequate coverage for property damage and bodily injury. Venue liability insurance usually has a limit of $1 million. This insurance covers injuries or property damage to third parties or guests at the venue. Usually, the venue is named as the insured in a policy, but you can name another person as an insured if you choose. Read on for more details. 
Hospitality Insurance is having a great risk mitigation plan. Let Wister be your hospitality insurance expert. Contact us today! Click here: https://wister.insure/resort-lodge-insurance/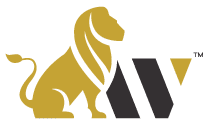 Event liability coverage protects you against injury or property damage
Even if your event is not a big one, you should consider purchasing event liability coverage. This coverage protects you and your venue from liability lawsuits that can result from an event. Most venues require proof of event insurance before they will let you rent their space. However, if you rent equipment from a third-party company, it is unlikely to be covered. Read the terms and conditions carefully before purchasing the coverage. 
Damage waivers are a smart thing to pay for
Most vendors will ask you to sign a damage waiver, but some may wonder if it's worth it. After all, even if you don't rent the venue yourself, damage waivers won't cover the majority of rental costs. Damage waivers may cover equipment rental or other costs, but they're not necessarily the best idea for every event. Here's why. 
The average cost of venue insurance
Many venues require that event organizers purchase general liability insurance for the venue and guests. Without proof of insurance, event organizers run the risk of losing the venue or risk a massive repair bill. One case involving hardwood floors cost tens of thousands of dollars. Fortunately, there are many ways to avoid paying the full price of liability insurance. Below is an overview of the average cost of venue insurance. Read on to learn how to save money on your venue insurance. 
Cost of special event insurance
Event insurance is an important part of the venue management. In case of an incident, it is necessary to provide reimbursement for expenses incurred due to bodily injuries, damaged property, and even weather cancellation. This type of insurance usually comes with a one-time premium of about $277. Whether you need this insurance for a large conference or a small book launch, you can look for quotes online or talk to an insurance agent. The process of getting a quote is fast and easy. Expert advice is also available.