Reasons to Stay at a Bed and Breakfast
The benefits of a bed and breakfast are many, but one of the best reasons to stay at one is the location. These accommodations typically offer free wi-fi, complimentary parking, and other benefits. Some even offer romantic getaways. Here are 5 reasons to consider a bed and breakfast when planning your next getaway. Read on to find out more. Enjoy your stay! Now, get ready to book your next romantic getaway!
Hospitality Insurance is having a great risk mitigation plan. Let Wister be your hospitality insurance expert. Contact us today! Click here: wister.insure/bed-and-breakfast-bb-insurance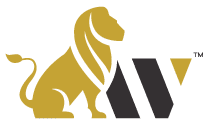 Reasons to consider staying at a bed and breakfast
Choosing a bed and breakfast for your next vacation can provide a unique experience, and they offer all of the benefits of a traditional hotel. Guests enjoy personalized service and upgraded amenities. In addition to being more luxurious, bed and breakfasts offer great locations and a relaxing stay. You'll enjoy the personalized attention and sumptuous breakfasts, and you'll have the peace of mind of knowing that you'll get a good night's sleep.
Bed and breakfasts are often historic homes, and their owners know the area like the back of their hands. Their unique stories make for a memorable vacation. Plus, a stay in a bed and breakfast means you'll be surrounded by only a few other guests, which means you'll have more privacy and fewer interruptions. Whether you're visiting an important landmark or a beautiful park, a bed and breakfast may be your best option.
Free wi-fi
If you own a bed and breakfast, you should consider offering free Wi-Fi. The internet is now so ubiquitous that even a small bed and breakfast can compete by offering it for free. Many people consider Wi-Fi to be the easiest and most affordable way to stay connected while traveling. Nowadays, even leisure travelers prefer to use their own devices while traveling, so offering free Wi-Fi to your guests is practically a must. Offering free Wi-Fi at your bed and breakfast not only gives you a competitive edge but also helps you gain new customers.
However, B&B guests rely heavily on their mobile devices and high-speed Wi-Fi is a must. Slow wifi will frustrate guests, so invest in powerful and fast wifi. You can get a professional to manage the internet for your bed and breakfast so it will save you time and money while providing a better technological experience for your guests. However, you may still want to consider hiring a technician to install the wireless internet.
Complimentary parking
Most hotels offer complimentary parking, but this service is much more valuable at a bed and breakfast. Many B&Bs also offer concierge services, as well as free parking. Also, B&Bs often have seasoned locals who are willing to recommend the best restaurants in town. This makes B&Bs a great choice for families and those who need a place to stay while in town.
Romantic getaway
A romantic getaway at a bed and breakfast can be a perfect way to celebrate Valentine's Day or an anniversary. These beautiful properties are hidden away from the hustle and bustle of city life and offer a peaceful setting for two. You'll enjoy the tranquility of the property, with gardens, patios, and cozy rooms. Plus, they offer a range of romantic amenities like chocolate-dipped strawberries, champagne, and even fruit baskets.
If you and your partner love to eat, an inn is the perfect setting for an intimate meal. The Grand Harbor Inn offers a variety of rooms and suites, each with a whirlpool tub and private balcony. Guests can also book in-room massages or indulge in an artisanal breakfast. To spice up the romantic atmosphere, book the inn's Romance Package. It includes a bottle of champagne, chocolate-covered strawberries, and high-end linens. You can even book a romantic getaway at a bed and breakfast to get your loved one a bottle of bubbly, and even purchase your honeymoon gift certificate!