What's Resort Insurance?
A resort's liability insurance policy protects against lawsuits for bodily injury and property damage resulting from negligence. This coverage is especially useful in cases of injuries that occur on the premises or during resort-sponsored activities. The best-in-class insurance policies provide comprehensive liability coverage to protect against bodily injury and property damage claims. Some policies may include specialized coverage for activities that pose a high risk to guests, such as water sports. A qualified insurance professional can recommend the best coverage for your resort. 
(Looking for Wister insurance professional? Contact us today!)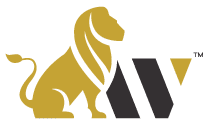 Coverage
If you are planning to start your own resort, you should buy the proper insurance policy for your business. Before purchasing this policy, it is vital to create a business plan that will clearly define the risks you face. This plan should include how you plan to deal with those risks. There are many types of risks that a resort will face, and not all of them can be covered by basic insurance policies. 
The requirements for this industry are quite complex, and a good insurance plan can help protect your business, your team, and your reputation. For example, many resorts rely on company vehicles to transport guests and staff. Purchasing a commercial auto insurance policy will protect you in case of a vehicle accident and will cover any damages to the vehicle. Commercial auto policies also include collision coverage and liability insurance for your vehicles. 
Cost
The cost of insurance for a resort can range significantly, from a few hundred dollars to hundreds of thousands of dollars. This cost is also affected by the type of hotel and the location. In 2004, 1.9 percent of all hotel operating costs were allocated to hotel insurance. Since then, the cost has been rising at an accelerated rate. In 2004, the average insurance premium for resort hotels was $558 per available room, up from $413 per room in 1999. In addition, these costs increased by 20 percent to 30 percent in the decade following the 9/11 terror attacks. 
To begin the process of determining the cost of resort insurance, it's important to understand the various types of risks associated with resorts. First, a solid business plan must be put in place to help the business owner identify the different risks associated with his or her property. This plan should also include a plan to cover these risks. 
Cancellation for any reason (CFAR)
If you're going on a vacation, you should consider purchasing Cancellation For Any Reason (CFAR) insurance. It covers you if you have to cancel for any reason within 7 to 21 days of booking. The cutoff dates vary from provider to provider, so you should be aware of them before you buy your plan. 
Cancellation For Any Reason insurance is usually sold as an add-on to a standard travel insurance plan. It lets you cancel your trip for any reason, including natural disasters, a coronavirus outbreak, or an unexpected family emergency. Unlike standard travel insurance plans, Cancel For Any Reason coverage will reimburse you 100% of the cost of your trip if you have to cancel for any covered reason. 
Exclusions
The insurance policy you have is very important, and you must review all the exclusions carefully. This will keep you from having to pay for things that you do not need. Often, insurance exclusions are not immediately obvious, but they can still be devastating when they do. You should be prepared for this, and your insurance broker can help you minimize your risk. 
Most insurance policies contain exclusions that you may not realize are in place. In fact, more than eighty-five percent of insureds have some sort of exclusion. These could include anything from the abuse of a policyholder to a complete exclusion for bacteria or fungi.