Why Need Venue Insurance?
If you are planning a large event or party, you should consider getting venue insurance. Events can bring high volumes of people and property into the area. Regardless of how well the venue is prepared, it's bound to encounter problems from time to time. Your general liability policy should cover the possibility of incidents involving third parties, from an ambulance ride to medical care. Listed below are some of the common types of events and parties that require venue insurance. 
(Looking for a Hospitality Insurance company? Contact us today!)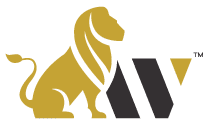 Cancellation coverage
Some policies cover the cost of postponing or canceling an event. These can cover the expenses you paid to organize the event or to hire professionals to assist in the event. Some policies will also reimburse you for expenses related to brand protection and public relations. In certain cases, the event is canceled due to adverse weather conditions, a security threat, or unforeseen circumstances. This type of insurance may be worth considering if the cost of postponing or canceling an event is too high to bear. 
Event liability insurance is important if you are hosting an event in a public space. This type of insurance protects you in the event of injury or property damage caused by your event. It is important to remember that event cancellation policies may be limited to certain events, such as government-ordered closures or bans. Other policies may cover lower attendance due to COVID-19. You should always check the details of your coverage before deciding on whether to buy event cancellation insurance. 
Liquor liability
The need for liquor liability insurance for venue insurance is clear. Any business selling alcohol is at risk of liability for the actions of intoxicated guests, including damage to property or personal injuries. For this reason, insurers have looked for ways to limit the risk of liability by calculating the liability exposures. One way to do this is to purchase your liquor liability insurance policy. This will eliminate any grey areas that may exist regarding coverage, such as third-party vendor liability. 
In addition to a general liability policy, event liability insurance protects businesses from liabilities that may arise from serving alcohol. This type of coverage can protect your business from medical bills and legal fees resulting from any liability incidents. Often, venue owners will not permit you to host an event if you do not have adequate insurance coverage. A special event insurance policy will also compensate you for cancellation expenses in the case of rain or natural disaster. 
Damage waivers
When a venue insures itself against liability costs, vendors often ask for a damage waiver. Some people wonder whether this is worth the money spent on a damage waiver. After all, most rentals do not cover the cost of damage to the venue. However, the benefits of this type of coverage can far outweigh the costs. A damage waiver can cover the costs of borrowed equipment, rented tables, chairs, and stains or spills. 
Damage waivers typically cover the cost of vehicle repairs in the United States. Some damage waivers have a deductible, which can be several thousand dollars. If this deductible is high, the damage waiver is of little value. Damage waivers are a great way to save money and protect your driving record. Moreover, collision damage waivers are generally inexpensive and do not impact your personal auto insurance policy. You can choose which one is best for your needs. 
Crowd control
The advantage of venue insurance covers you against unforeseen circumstances such as crowd disruption. It pays to have adequate measures in place to control crow behavior, including the provision of barriers or staff. Crowd control can be a difficult challenge, and even the most well-organized events can have problems. Venue insurance will help you to deal with such unforeseen situations and avoid paying large costs for the repair of damage caused to your venue. 
A good crowd control plan will help you organize your event safely and efficiently. It will help you to identify the high-traffic areas, as well as walkways for disabled attendees. By making sure that you provide proper signage, you can prevent injuries and minimize risks. In addition, crowd control will reduce stress and help you plan for any unforeseen issues. Without proper planning, your crowd control plan will fall short and you may face a large liability claim.