Why Need Hotel Insurance?
As a business owner, you must protect your hotel from various risks. To protect your hotel, you should get a proper insurance policy. An independent insurance agent can help you find the right insurance plan for your business. Here are some of the things that you should consider when looking for an insurance plan. This insurance can help you cover a wide range of risks and losses, including equipment breakdown, liquor liability, and business interruption. You can learn more about the importance of hotel insurance in this article. 
Insurance Risk Management is the assessment and quantification of the likelihood and financial impact of events that may occur in the customer's world that require settlement by the insurer. To know more, contact us today!)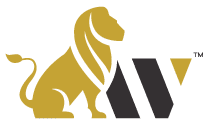 Equipment breakdown coverage
One of the most important benefits of hotel insurance is equipment breakdown coverage. Breakdowns can occur without warning and can result in a major loss. Equipment breakdown insurance can help prevent these problems before they happen by covering the costs of mandatory equipment inspections. However, some insurance policies exclude the costs of ordinary wear and tear. If your equipment is too old or has not been properly maintained, this coverage may not be sufficient. 
If your hotel has expensive equipment, the best way to protect it is to have adequate coverage. Equipment breakdown coverage can pay for expensive repairs or even replacements. This type of insurance will also cover the loss of income due to equipment breakdowns. This can be a major advantage if the equipment is in a restaurant or other venue. This coverage can save your business thousands of dollars in the long run. While home warranties are an excellent idea, many people don't consider them to be an important part of their insurance plan. 
Liquor liability coverage
A hotel that serves alcoholic beverages has additional liability risks, but it is important to protect yourself from them by purchasing liquor liability coverage. This type of insurance protects the business from lawsuits arising from incidents, including injuries and property damage caused by a drunken guest. Liquor liability insurance is often a separate policy and can be purchased separately or as an add-on to a commercial general liability policy. Generally, businesses opt for commercial general liability insurance, which covers bodily injury and property damage and is separate from a liquor liability policy. It is necessary to remember that commercial general liability insurance only provides coverage for unforeseen events, but does not address the complexities of alcohol-related damages. 
The hospitality industry carries its own set of risks. For example, if you have a restaurant or a bar, you must have liquor liability coverage. In addition, if your hotel offers valet parking, this poses an additional risk to guests and could lead to fights and sexual assaults. If you serve alcohol, you need liquor liability coverage. Liquor liability coverage can protect you in the event of accidents involving alcohol. 
Business interruption coverage
If your property suffers a loss, business interruption coverage can help you make ends meet. If your hotel cannot operate for some time, it may have to close. Business interruption coverage is designed to help you make ends meet during this period, and most standard hotel property insurance policies include it. This type of coverage is calculated by calculating pre-tax net profit, normal operating expenses, and payroll during the period of restoration. 
In a disaster, such as a hurricane or a novel coronavirus, it can take a long time to recover. For this reason, hotel owners often turn to commercial property insurance to cover the costs that might be catastrophic to their business. Hotel business interruption insurance policies can pay for lost income while your property is being repaired. Some policies also cover up to 36 months of lost revenue in the event of a disaster. 
Cost of hotel insurance
The cost of hotel insurance has been increasing at a rate of 3.0 percent CAGR from 2015 through 2019E, more than the average growth rate of total operating expenses. However, the increase in hotel insurance premiums does not compare favorably to the decline in total commercial insurance expenses. In addition, hotel insurance premiums vary greatly by type, so it is impossible to find an exact average cost. Here are some factors that contribute to the increase in insurance premiums. 
One factor that drives the cost of hotel insurance is the rising risk of human trafficking. Human trafficking is a problem around the world, and hotels are a common target. Sometimes, hotel workers are even hired to work for these traffickers. Not only is this a heinous crime, but hotel owners also face a potential liability lawsuit. Thus, hotel owners should invest in hotel insurance. This type of insurance is vital to the future profitability of their hotel.