Innkeepers' Liability and Other Types of Motel Insurance
Innkeepers Liability insurance is one of the most important kinds of motel insurance, but what are the other kinds? This article explains the differences between these types of coverage. It also discusses the differences between Workers' compensation insurance and commercial property insurance, and what you need to consider when choosing a liability policy. Keeping these things in mind can help you decide which policy is right for you. Ultimately, your insurance policy should reflect your business needs. 
(Hospitality Insurance is having a great risk mitigation plan. Let Wister be your hospitality insurance expert. Contact us today! Click here: wister.insure/difference-between-bb-insurance-and-innkeepers-insurance)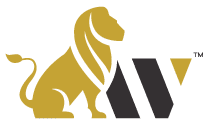 Innkeeper's Liability insurance
If you own a hotel or motel, you must have Innkeeper's Liability insurance. This insurance covers the legal liability a hotel or motel incurs in the event of an accident or guest injury. The insurance limits are usually set at $1,000 per guest or appropriate aggregate limits. If the guests damage your property, you will be compensated up to the policy limit. The limit for this type of insurance is different for each state. 
Commercial property insurance
The most common type of insurance for motels is general liability, but there are other types of coverage you may want to consider as well. The latter covers the contents of your property in the event of a covered loss. Other types of insurance for motels include business interruption and property insurance. To protect yourself, it is vital to get the right policy for your motel. These policies cover the costs of repairs or replacement and also cover the liability of staff members or guests. 
Workers' compensation insurance
If you own a motel or hotel, you need to make sure you are covered for worker's compensation. In addition to providing coverage for workers, this policy also provides income replacement insurance, which pays you for any lost business income due to the closure of your hotel. If you operate a motel in an area prone to adverse weather conditions, this insurance can prove to be extremely valuable. Aside from workers' compensation insurance, motel owners should also consider other types of hotel insurance. 
Liability coverages
Liability coverages for motel insurance cover a variety of areas, from the building itself to equipment and supplies. If a piece of equipment breaks down, for example, this coverage will provide you with the funds necessary to repair it and make up for lost revenue. If a computer system malfunctions, it can result in lost reservations, angry guests, and a loss of revenue. Liability coverages for motels are essential to protect your business and keep your doors open. 
Cost
While general liability insurance may be your most important type of insurance for your motel, it's not the only one. You should also look into commercial property insurance, which protects your motel's contents and buildings from damage. The cost of this policy will depend on your specific needs and the type of property you have. There are many types of insurance policies for motels, so make sure you review your options. Read about each type of policy and determine which one would be the best for your business.