Why Lodge Insurance Is a Must-Have
When you own a lodge, you know the importance of having the proper insurance in place. Typically, this includes Umbrella insurance, personal injury liability, and Property insurance. You may also want to consider Fire protection, as well as Umbrella insurance. Below are the steps you should take to make sure you have the right insurance coverage for your property. You'll be glad you did when you see the savings. And don't forget about insuring all of your contractors! 
(Hospitality Insurance is having a great risk mitigation plan. Let Wister be your hospitality insurance expert. Contact us today! Click here: wister.insure/difference-between-bb-insurance-and-innkeepers-insurance)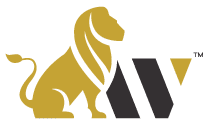 Umbrella Insurance
While the limits of your current liability insurance may be sufficient to cover most mishaps, you should always carry an umbrella insurance policy for added protection. This coverage will pay out if your other policies are not enough to cover the total cost of the lawsuit. Whether you're liable for an auto accident, or a simple remark on social media, an umbrella policy will cover the remaining costs. Umbrella insurance is essentially the insurance of last resort, and can save you from financial ruin if you're ever sued for a claim. 
Personal injury liability
If you're in an accident, you might be wondering whether your insurance will cover personal injury claims. You should know that liability for personal injuries can come from a variety of situations, including negligence and car accidents. In some cases, an insurance company will deny a claim because it feels it has no legal obligation to cover an accident. In other cases, the insurance company will argue that you were at fault for the accident. In any case, proving liability can help you obtain compensation quickly. 
Property insurance
If you own a lodge or resort, then property insurance is a must-have for your protection. It protects your buildings, contents, and income from a variety of perils. A Wister insurance policy has a special form that offers exclusion-based coverage for your buildings and contents. Exclusions can include malicious damage, earthquake, flood, fraud, and earth movement. Here are some tips to ensure your property is properly insured. 
Fire protection
While hotel owners always worry about the safety of their guests, fire is one of the most common risks. Fire insurance is designed to protect against insured events, such as fires, and pay out in the event of an incident. As such, hotel owners should do all they can to protect their establishment from fire hazards. Listed below are some of the steps they can take to reduce their risks and reduce their insurance premiums. 
Equipment breakdown
If your business depends on working equipment, it's essential that you have insurance that will cover the cost of repairs. But the problem is, even technologically advanced machines can break down, leading to added expenses. Many insurance policies cover this expense, which may include the costs of a temporary rental or relocation. If your business has a printer, equipment breakdown coverage can cover the cost of a replacement. In addition, you can get coverage for the additional operating expenses caused by damaged equipment.