Why You Should Pursue a Hospitality Management Degree
If you have ever wondered why you should pursue a degree in hospitality management, then you're not alone. The hospitality industry is incredibly diverse, so there are many different jobs to choose from. Unlike many other industries, hospitality management is never boring. Read on to learn more about what you can expect from a hospitality management degree. After reading this article, you'll be well on your way to being a successful hospitality manager! Interested? 
(Insurance for bed and breakfast, contact us today!)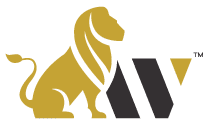 Job duties of a hospitality manager
Hospitality management requires an overall knowledge of costs, as well as oversight of various departments. The Hospitality Manager must be able to see how each department is spending its allowance and re-access the overall budget when necessary. The Manager must be able to make necessary decisions regarding staffing levels and training. Job duties of a hospitality manager: The Hospitality Manager is responsible for the smooth operation of the entire property, including the hotel's rooms, food, and beverage services. 
Other responsibilities include analyzing sales figures, defining the staff rota, and monitoring staff motivation and retention. Managers also handle guest complaints personally, monitor trends in technology, and maintain staff training and development. They must also ensure that the staff adheres to company policies and play their role effectively. To be successful, a Hospitality Manager must know how to manage the business's resources efficiently and effectively. There are many aspects of the job that make it such a challenging yet rewarding career path. 
Career opportunities in hospitality management
Career opportunities in hospitality management include the development of innovative strategies, strategic thinking, financial acumen, and service orientation. This field provides a diverse experience and involves travel and technology. Career opportunities in hospitality management also provide a chance to shape an industry. For those interested in working with people from all walks of life, a hospitality management degree is a great choice. In addition to the many career opportunities available to hospitality management graduates, the field is thriving with increased job satisfaction and job security. 
Many employers offer flexible work hours and good benefits. You can work in any of the many types of facilities within the hospitality industry. Job duties in hospitality management include dealing with customers and interacting with employees. There are also opportunities in sales, marketing, and accounting. Careers in this field often require an understanding of the latest trends and technology in the industry. You can even work in food services or in a restaurant, which requires a wide range of skills. 
Skills required for a hospitality management degree
If you are considering a career in hospitality, you may be wondering about the skills needed to succeed in the field. In addition to having a knack for problem-solving, hospitality positions require knowledge of compliance. In some industries, knowledge of industry-specific laws can even be a requirement for a position. In kitchen positions, for instance, knowledge of health and safety regulations is crucial. Proper storage of ingredients, thorough cleaning of workstations, and adherence to food safety standards are just a few examples of the skills that are required in this field. 
Hands-on experience is crucial for a career in hospitality management. You'll need to gain as much hands-on experience as possible during your studies. Your degree program should outline practical experience requirements, but you can look for additional opportunities to gain real-world experience. You should be able to find jobs in the industry that allow you to gain hands-on experience. For example, if you love working with people, a hospitality management degree can help you get the job done. 
Benefits of working in the industry
Many people love the sense of community and camaraderie that hospitality businesses offer. Many employees are Entrepreneur-like and creative problem-solvers, and their jobs don't limit their creativity. This makes them more nimble, and it gives them the ability to change things quickly, thereby improving the bottom line. In addition to the benefits outlined above, many individuals who choose to work in hospitality management enjoy working with people from a wide range of backgrounds and cultures. 
In addition to being sociable, many jobs in the hospitality industry require good people skills. Good listening skills are vital to a successful job in this field, and you'll be required to listen to others and be flexible. In addition, hospitality jobs may involve learning new processes and procedures, and you'll be required to be able to deal with problems quickly. Another benefit is the personal network you'll build – hospitality roles also require you to be a part of a network.