Why Get Travel Insurance?
There are a variety of reasons why you should purchase travel insurance. Read on to learn about the different types of travel insurance, their benefits, and how much they cost. You can also find out if an annual travel insurance policy is worth the money. Hopefully, you'll feel more confident when you book your next trip. 
(Looking for innkeepers insurance? Contact us for more information!)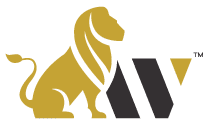 Benefits of trip insurance
Travel insurance is a must for anyone who plans to travel abroad. It covers medical expenses and gives you peace of mind if something unexpected happens, including getting sick or injured. In addition, it can cover pre-existing conditions. There are many benefits to travel insurance, including death and disability benefits, and coverage for lost luggage and expenses. 
The standard trip interruption travel insurance reimburses prepaid or nonrefundable trip expenses and may also cover the cost of a last-minute flight home. However, these policies do not cover all reasons for trip cancellations. You can also buy interruption for any reason coverage, which reimburses up to 75% of the costs of your trip. 
Types of travel insurance
Travel insurance can cover a wide range of risks. For example, trip cancellation insurance can cover the costs of a trip that has been canceled due to illness or weather. Trip interruption insurance can cover the costs of a missed vacation, as well as increased travel costs. Medical insurance is another popular travel insurance coverage, and it covers emergency medical services abroad. However, this type of policy does not cover elective medical procedures or planned medical tourism excursions. 
Travel insurance is usually sold as a package, and most travelers choose a package plan. Package plans often include coverage for medical expenses, flight cancellation, and lost luggage. They also usually offer coverage for emergency services round the clock. Some packages may also cover pet care, identity theft, and pre-existing medical conditions. 
Cost of travel insurance
Travel insurance policies vary widely in price, and you should consider the coverage you need. An average policy costs between 4 percent and 10 percent of your trip's cost. If your trip costs $4,000, you should budget about $160 to $320 for travel insurance. The cost of travel insurance is influenced by many factors, including your age, medical health, and type of plan. 
While there is no perfect travel insurance policy, it should cover a variety of situations, including illnesses, injuries, and emergency medical care. A more comprehensive policy will cost more, but it may be worth it in the long run. You should also consider the cost of medical care in your destination country. In some countries, health care costs can be quite high, which can add up to the cost of travel insurance. 
Is annual travel insurance worth it?
Annual travel insurance is a great way to protect all of your trips within a year. It includes medical coverage and can reimburse you for lost luggage and delayed trips. However, an annual travel insurance plan isn't as comprehensive as a single trip plan. If you're traveling on a budget, an annual travel insurance plan is a great option. 
An annual travel insurance policy offers modest coverage and benefits, and it may be worth it for those who take a handful of trips a year. However, the limited benefit level means you have to plan your annual travel and pay a higher premium than you would for a single trip.