Why Do I Need Travel Insurance?
There are several reasons to purchase travel insurance. It can help you cover the cost of your flight home, or to ensure that you have access to the best medical care when you're on vacation. Some policies also offer accidental death coverage, which provides coverage in the event of a death while traveling. Accidental death insurance can often duplicate a life insurance policy or other financial provisions. 
(Looking for innkeepers insurance? Contact us for more information!)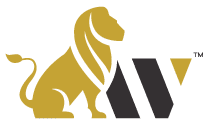 Less expensive
Less expensive travel insurance can help you avoid losing money when you're on vacation. For instance, it can help you if you're forced to cancel your trip because of a natural disaster. The deductible, which is the cost of a single incident, can be high, so you should have extra cash set aside for it. 
Less expensive travel insurance is available from many high street banks. Many of them offer it as part of their current account packages. These insurance policies often have more flexible age limits and may be less expensive than you think. The costs of a policy usually range from PS120 to PS240 a year. For a healthy 75-year-old couple, this could come to PS300 or PS246. 
Better coverage
When traveling, it is important to consider whether your current health insurance policy covers medical expenses abroad. Even though you may have a great health plan in the US, it may not cover emergencies while you're away. The best travel insurance will cover medical expenses, dental emergencies, and medical transportation, and can cover pre-existing conditions. 
Depending on your travel needs and budget, you can choose from many different travel insurance plans. Some offer less coverage than others, and some offer limited add-ons. For instance, some policies don't cover rental cars, so you might want to avoid them if you're not a driver. However, if you're going on a long trip, you'll want to invest in comprehensive coverage, which will help you offset costs associated with lost luggage or delayed transportation. 
Exclusions
Travel insurance has several exclusions that vary from one provider to another. These may include a variety of things, including war and certain illegal activities. Also, some policies do not cover health problems caused by drugs or alcohol, or injuries caused by driving under the influence. It's important to review your policy to make sure that your insurance covers everything you plan to do. 
It's important to ask about these exclusions before buying a travel insurance policy. Some companies don't cover expenses related to pre-existing conditions, while others may require that you've been stable for at least ninety days. Always ask about the details before signing up for travel insurance, and make sure to read your policy document carefully. This can save you from any future inconveniences. 
Cost
The cost of travel insurance varies from company to company, depending on the coverage you want. Some policies include limited medical coverage, while others provide comprehensive coverage. Some companies also charge extra for emergency transportation. It is important to remember that many policies do not cover pre-existing medical conditions. However, you can get some peace of mind by shopping around for the best carrier. 
Insurance companies also consider age when determining the cost of a policy. For example, older travelers tend to pay more for insurance than younger travelers. This is because they are more likely to get sick or hurt while traveling. The average cost of travel insurance depends on the policy type, age, destination, and a number of trips you take.