Insurer Who Writes Hotel Insurance
Are you looking for an Insurer who writes hotel insurance? If you have no idea where to begin, here are some tips for finding the best policy for your needs. This article will introduce you to the Insurers that specialize in hotel insurance, and the different types of coverage you can purchase. Once you understand the basics, you'll be on your way to having the most comprehensive coverage for your hotel. And because hotel insurance can be complicated, it's important to find an Insurer with good reviews. 
(Hospitality Insurance is having a great risk mitigation plan. Let Wister be your hospitality insurance expert. Contact us today! Click here: wister.insure/difference-between-bb-insurance-and-innkeepers-insurance)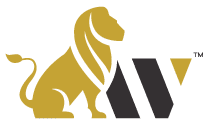 Insurers
Many hotels choose the most inexpensive hotel insurance policy on the market. This is a big mistake that many insurance brokers know is unwise. The best policy will protect your hotel against many types of situations that could arise on its premises. This article will help you to understand what to look for in a hotel insurance policy, and which insurers can offer you the best coverage for your money. In addition to general liability, hotel insurance also covers a variety of special features, such as a spa, gym, and even exotic treatments. 
The insurance market has had the toughest time in 20 years, and recent large losses have prompted many carriers to tighten their criteria and limit the types of exposures they write. As a result, a growing number of carriers have withdrawn from the hospitality industry altogether. This has made it easier for carriers to say "no" to hotel owners than renew their policies. However, this trend will soon reverse. Insurers must be aware of these trends in order to remain competitive. 
Types of coverage
There are many types of coverage for hotels. Some are more comprehensive than others. Business personal property insurance covers the hotel's structure as well as its contents, including supplies, furniture, and the personal property of others. There are limitations to hotel business personal property insurance, however. Some policies don't cover everything a hotel owner might need, so be sure to ask about endorsements before buying the insurance. Here are some examples of the types of coverage for a hotel. 
Cyber liability insurance is a great addition to your hotel insurance policy. If your hotel was the victim of a cyberattack, this insurance policy will pay for the expenses. Cybercriminals can steal guest information, including credit card details and other details that are sensitive. In addition to physical liability insurance, cyber-liability insurance protects your hotel from legal costs arising from cyberattacks. This policy can also include commercial umbrella insurance, which is similar to liability insurance. 
Cost of coverage
The average cost of hotel insurance coverage is between $350 and $650 per available room. This amount is less than one percent of the total operating costs of a hotel, making it a relatively inexpensive expense. However, it does increase over time. In 1999, payments for hotel insurance coverage averaged $265 per available room, or 0.7 percent of revenue. By 2004, however, the average cost of hotel insurance coverage was $558 per available room, or 1.4 percent of total revenue. The increase in 2004 is partly attributed to the attacks on 9/11, which sparked a rise in costs. 
Commercial auto liability insurance is mandatory for hotels that provide shuttle services to guests. This type of insurance protects the hotel from liability claims stemming from accidents and theft. The state-required minimums for liability insurance are $15,000 and $30,000, so hotel owners should compare these minimums with their own risk tolerance and the costs of other insurance products. Another type of hotel insurance coverage is workers compensation insurance. This type of coverage pays out medical and monetary compensation to workers injured while working for the hotel. Hotel insurance coverage is essential for both the owner and the operator of a hotel. 
Insurers that specialize in insuring hotels
When deciding between liability insurance and property insurance, it is important to consider the types of coverage offered. Property insurance covers the building itself, while business interruption coverage pays for lost income. Business interruption insurance covers damage to equipment or other assets that are damaged or destroyed. Business interruption insurance also pays for employee wages, demolition costs, and other expenses. If you run a hotel, a comprehensive liability insurance policy can help you avoid these financial burdens. 
A hotel's liability insurance program should include commercial general liability insurance (CGL). This coverage protects a hotel from injuries and property damage caused by a guest or employee. Hotel liability insurance is also critical for employees' medical bills. In addition, every state has its own requirements regarding workers' compensation. By taking out these policies, hotel owners can ensure that their employees are protected from unexpected costs and lawsuits.