When to Get Resort Insurance?
There are many misconceptions about resort insurance, but there are also several conditions that you should consider when buying it. Read on to learn more about what to look for in a policy, as well as the costs involved. Once you've figured out what you need, you can compare rates and find the right policy for your needs. 
Hospitality Insurance is having a great risk mitigation plan. Let Wister be your hospitality insurance expert. Contact us today! Click here: https://wister.insure/bed-and-breakfast-bb-insurance/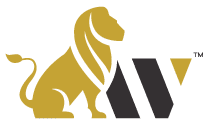 Cost of resort insurance
The cost of resort insurance is generally higher than for hotel business insurance, due to factors such as geographic location and size of the property. In addition, resorts often provide many exclusive activities and services for guests, which may increase the premiums. However, it is worth it to have this type of coverage. To determine whether you should purchase this type of insurance, you should compare your property's characteristics to other similar types. 
The average price for a resort insurance policy ranges from $87 to $129 per month. It depends on the amount of property you own, the number of ski slopes you have, and your claims history. Considering the many risks that face ski resorts, it is important to find the right insurance policy to suit your needs. 
Common myths about resort insurance
There are many myths about resort insurance, and many consumers are unsure of how to get the best deal. However, these misconceptions can be easily dispelled. First, don't buy insurance if you don't need it. Most insurance policies don't cover this expense. Secondly, don't think that because your car is red, you will pay more for it. Insurers don't charge more for red cars, and your insurance quotes will not change because of your color.