When to Get Innkeepers Insurance?
If you run an inn, you need to know when to get innkeeper's insurance. The type of inn you own and the finer details of how you run your operation will determine how much coverage you need. There are limits, exclusions, and cost considerations to consider.
(For an Insurance General Liability, contact us today!)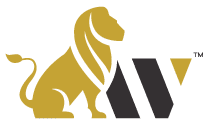 Need for innkeeper's liability insurance
Innkeeper's liability insurance is necessary for innkeepers and motel owners who are liable for the acts of their guests. This type of insurance protects you from lawsuits and legal fees if your guests are injured on your property. These policies generally have limits of up to $1000 per guest. However, they do not cover intentional acts of your guests. 
The finer details of running an inn will determine the type of coverage you need. Whether you're insuring your property against theft or other losses, you must know your limitations and what is covered and not covered. Innkeeper's liability insurance can cover you for both general and personal injury lawsuits. It also offers limited coverage for damage to guests' property. 
Exclusions from a homeowners policy
Innkeeper insurance offers additional benefits that standard homeowners insurance doesn't cover. For example, standard policies won't cover the expense of liquor, employees' compensation, and guest injuries. They also don't cover losses that are directly related to the operation of a business. A standard homeowners insurance policy is only appropriate for a business that does not run from the home. 
There are also many exclusions from a homeowners insurance policy. For instance, many home insurance policies exclude floods and earthquakes. In some cases, an insurer will include coverage for these items if it's a rare occurrence. 
Limits of Coverage
An innkeeper's insurance policy protects you from liability claims related to guests' property. Depending on your state's laws, your liability limits will range between $250 and $2,000 per guest. You can also add additional liability limits to your policy, which will protect your business and your guests. 
Depending on your state's laws, your innkeeper's insurance policy may also include riders. These riders will protect you against risks that your basic policy won't cover. For example, in Massachusetts, you won't be liable if guests' luggage is stolen or damaged while staying at your inn. In contrast, in other states, your liability may only cover you for money or similar items. 
Cost
Getting a comprehensive bed and breakfast insurance policy is essential for protecting your business. You'll need to cover the risks of running a bed and breakfast, from property damage to the liability of your employees. A commercial innkeeper's insurance policy will include property coverage, inland marine coverage, and liquor liability. In addition to these standard features, you can choose to add coverage for specific situations. 
For example, a B&B can vary in size, with some B&Bs consisting of just a few rooms, while others can be multi-floor operations. A mom-and-pop B&B is likely to require less coverage, such as property and workers' compensation unless it's a large, expensive inn. 
Legal counsel needed
As an innkeeper, you need to be prepared to defend yourself against lawsuits. A lawsuit can be expensive and time-consuming. You'll also have to pay attorney fees and court costs. Innkeeper insurance is an excellent way to protect yourself and your business from lawsuits. 
Many states have different laws regarding liability for innkeepers. In Massachusetts, for example, innkeepers are only liable for loss or damage of guests' clothing and luggage, except in cases of gross negligence. But even then, an innkeeper may still be responsible for damages to property and other property if an accident happens during a guest's stay.