When to Buy Insurance for Resort Travels?
Travel insurance can protect you from a lot of potential problems, including hurricanes and winter storms. These events can cause airports to close for days, causing you to lose the money you paid for airfare, side trips, and the resort itself. Travel insurance can cover the cost of these problems, and can also provide reimbursement if you were unable to make it due to work-related reasons. 
(For liability insurance, contact us today!)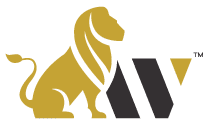 Cancellation
There are many different factors to consider when determining whether to purchase cancellation insurance for resort travels. Some policies cover a wide range of situations, while others cover a narrower list. You should read the fine print carefully to ensure that your travel policy covers your specific needs. For example, some policies don't cover certain events like pandemics. 
Some travel insurance policies cover trip cancellations automatically. Others require you to purchase the policy as soon as you place your initial deposit. If you're buying a policy for the first time, you'll want to make sure that you purchase the policy within the first 10 days. 
Pre-existing conditions
Before buying resort travel insurance, you should know that it may not cover your pre-existing conditions. Some plans require a pre-existing condition waiver. You must apply for this waiver two or three weeks before your trip. The insurer might charge you more if you are not healthy at the time of purchase. 
It is important to know that Medicare does not cover pre-existing conditions outside of the United States. This is why it is important to purchase a travel protection plan. Travel protection plans often have a "look-back" period of 90 days to one year. Some may even cover pre-existing conditions, but you should check your policy to find out. 
Cost
There are several factors that affect the cost of resort travel insurance. The length of your trip, the location, and the services provided in the resort all have an effect on cost. Longer vacations, for example, cost more. Also, older travelers pay more for travel insurance because they are more likely to get injured abroad. 
Pre-existing conditions are another important factor to consider. Most policies exclude pre-existing conditions, but you may need to purchase additional coverage. Also, make sure your plan covers things like lost luggage or other items that have been stolen. Additionally, select a plan with emergency assistance, and compare quotes from several providers. Some policies exclude coverage for pandemics, but coronavirus coverage is included in many policies. 
Conditions to purchase
Many travel insurance companies offer waivers for pre-existing conditions. However, these waivers can cost extra money, and are generally only available within a certain time period. In any case, it is important to check if your plan includes this feature before purchasing it. Purchasing a plan with such a waiver is a smart move, and it will ensure you don't end up losing money if you develop a pre-existing condition while on vacation.