When Something is Stolen From a Hotel Room Does Hotel Insurance Pay For Replacement
Having your valuables stolen from a hotel can be an extremely frustrating and upsetting experience. But don't let your anger get the best of you. The hotel manager and staff are probably trying to protect themselves. The last thing they want is some bad publicity. While the hotel may be liable, they will want to protect themselves as much as possible. They can't afford to have their reputation ruined, so they want to do everything they can to minimize any bad press. 
(To learn more about Risk Management, visit our site.)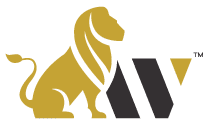 Innkeeper's liability
There are various scenarios in which a hotel owner may be held liable for the theft of something from a guest's room. Depending on the circumstances, innkeepers may be liable for the theft of clothing, personal items, or money for personal use. In these instances, the innkeeper may be held liable for $300 of the loss, but only if the theft was caused by the hotel's negligence. 
According to Massachusetts law, an innkeeper is not responsible for a stolen property unless it is in a safety deposit box. The hotel must post a notice detailing the limitations of its liability in each room. In addition to lost property, an innkeeper may be liable for damages caused by fire, flood, and other natural disasters. Regardless of the circumstances, guests should never leave anything in a hotel room if they are worried about theft. 
Personal property coverage
Your home or travel insurance policy may provide personal property coverage for items stolen from your hotel room. But, in some cases, the hotel is liable if someone steals from your room – the theft could be caused by negligence on the part of the hotel staff, or it could be an act of criminal intent. Either way, you should always make sure you keep an accurate list of the things you take with you on vacation and document the theft as soon as possible. 
Hotel liability coverage depends on the state you're in the safe that's in your room, and other factors. It also depends on the innkeepers' laws and signage. Some states don't require hotels to provide safes, which can limit their liability. However, even if a hotel does have a safe, the amount they're required to cover depends on the policy.