When Does Umbrella Insurance Kick in?
If you have an umbrella insurance policy, you are protected against lawsuits for many reasons. For instance, it can cover a party your teenager throws when you are out of town. Guests bring alcohol to the party, but on their way home, one of them gets arrested for driving under the influence. The homeowner is sued and the lawsuit is covered by the umbrella insurance. It can also cover malicious prosecution, wrongful entry, and invasion of privacy. 
(For innkeepers liability insurance, contact us today!)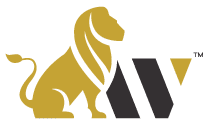 Coverage limits
An umbrella insurance policy can be a cheap way to protect yourself from costly lawsuits. But it's important to understand the limits of your umbrella insurance. Typically, it covers $1 million in liability, but you can choose a higher limit if you need more coverage. For example, Travelers offers coverage of $10 million and Chubb offers coverage of up to $100 million. Umbrella insurance is inexpensive and is necessary for most people who are liable for injuries and damages. 
Expiration dates
When purchasing an umbrella insurance policy, it is important to find out its expiration date, as well as the expiration date of your underlying auto policy. This is to ensure that the two policies are not conflicting, which can result in gaps in coverage. Check the expiration dates on the policy documents or renewal notice, or contact your insurance agent. Different insurers have different expiration dates for umbrella insurance policies. For maximum coverage, choose an umbrella policy with an expiration date of at least two years after your auto insurance. 
Limits of an underlying policy
If you have an existing liability insurance policy, you can get additional coverage through an umbrella policy. The limits of an umbrella policy typically exceed the limits of your primary liability insurance policy. It is important to note that an umbrella policy is only useful if your primary policy is insufficient to cover the full amount of a claim. In other words, an umbrella policy can only respond to certain situations. However, many umbrella policies are designed to be an add-on to your current liability policy. 
Protection from lawsuits
Having umbrella insurance can provide a layer of extra protection for your assets. Liability lawsuits are costly and may leave you without enough money to cover the cost of legal defense. Umbrella insurance kicks in when liability limits are exhausted. You don't have to pay for legal fees, but it is wise to have extra coverage. Personal liability coverage is part of most auto and homeowner's insurance policies. However, lawsuit costs can quickly outpace these policies. Personal liability lawsuits can also eat up your assets. 
Benefits of raising the deductible
In addition to saving money on premiums, raising your deductible for umbrella insurance can reduce your risk profile and make it more affordable. It also reduces the chance of filing small claims, which could result in losing your claim-free discount or getting dropped from your policy. By raising the deductible to $1,000, you will only need to pay out of pocket for the first claim, which is a small price to pay for peace of mind.