What Is Lodge Insurance?
When you're considering insurance for your lodge, it's essential to understand what each type of policy covers. There are several types of coverage, including Commercial property insurance, General liability insurance, and Innkeeper's Liability insurance. These types of insurance are designed to cover the business operations of a lodge, including the risks involved in the woods and on the water. 
(Looking for a Commercial Property Insurance? Contact us today!)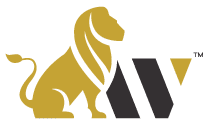 Commercial property insurance
Commercial property insurance for lodges is an important piece of insurance for owners of hotels, resorts, and other lodging establishments. It protects the property, contents, and income. There are many types of perils that can damage your lodging establishment. Wister insurance offers a special form of coverage that is designed specifically for these establishments. It includes a number of additional coverages as well. 
Commercial property insurance protects your lodge's building, equipment, and supplies from damage caused by theft and natural disasters. Since hotel buildings often contain a lot of expensive items, you need to find a policy that gives you enough coverage. Additionally, you should include workers' compensation insurance. This protects you in the event that any of your employees becomes ill at work. Most states require hotel owners to carry this type of coverage. 
General liability insurance
If you're a lodge owner, you need to get a Commercial Package Policy Insurance (CPPI) policy to protect against property and building damage. This type of insurance will cover you against accidental third-party bodily injury and property damage. Many insurance providers offer special policies for lodges. Typically, these policies are written on the same form used by a business owner, with additional coverages that are specific to the lodging industry. 
This type of insurance covers claims brought by third-parties, such as customers or employees. It also covers defense costs and compensatory amounts for third-party property damage and personal injury lawsuits. In addition to these, some policies include coverage for employment practices, which provides coverage for legal settlements related to employment issues. This includes allegations of discrimination, wrongful termination, and harassment. 
Contents insurance
There are a number of benefits to taking out Contents insurance for lodges. This type of insurance can protect your investment against the worst case scenario of something going wrong. For example, if you decide to rent out your lodge, you will need cover for the contents of the lodge. In addition, if you make money from your lodge, you may also need to have business insurance. 
Many static caravan insurance policies include contents insurance. It is important to get this type of insurance because the items you leave in your lodge could be damaged, stolen, or vandalized. 
Innkeeper's Liability Insurance
Innkeeper's liability insurance is an important policy for lodging businesses. It pays for damages to a guest's property and legal defense costs up to the limit of the policy. This insurance is especially useful for hotel and motel owners who serve alcohol to guests. Innkeeper's liability insurance also protects a business from lawsuits alleging that a guest was intoxicated and caused an accident. 
Innkeeper liability laws vary from state to state. Massachusetts innkeepers, for example, are not responsible for the loss of clothing, money, and luggage. If a guest loses something of worth more than $300, however, the innkeeper may be liable for up to $1,000. 
Floating lodge insurance
You should be aware of the risks associated with floating lodges, and that the insurance policy you buy should cover your property, including your building and contents. You will also need to consider the liability coverage, which protects you in the event of an accident or damage. This type of insurance policy protects you against a wide variety of perils. 
Personal Injury Liability (PIL) coverage is a must for your floating lodge. This type of insurance coverage pays for any incidents or injuries that may result in property damage or bodily injury to third parties. This type of coverage also covers legal liability for a tower that may be used in your lodge.