What Type of Insurance You Need For a Bed and Breakfast
Bed and breakfast insurance is important to protect your guests, property, and employees from risks. A reputable commercial insurance agent will help you determine the appropriate level of coverage and premium for your business. As a business owner, you face many risks and unexpected events can wipe you out in a short amount of time. This type of insurance protects you against many of these risks and can help you avoid disasters.
(Looking for a general liability insurance company? Contact us today!)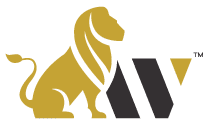 General liability insurance
There are many reasons to purchase general liability insurance for a bed and breakfast, including protection for employees and property. This type of insurance is also important for business owners, as lawsuits and other problems can quickly wipe out a bed and breakfast business. In addition to protecting property, bed and breakfast insurance protects guests as well. By hiring a reputable commercial insurance agent, you can find the right amount of coverage for your property.
The type of bed and breakfast you own will affect how much risk is involved with the business, depending on the equipment you use and the services you provide. The higher the risk, the higher the premium. In addition, the location of your bed and breakfast will determine how much of a risk is associated with weather-related issues. Bed and breakfasts located on the Atlantic Coast may pay a higher premium for coverage due to hurricane damage.
Worker's compensation insurance
Workers Compensation Insurance is required by law in most states for businesses with employees. Even if you have just one employee, bed and breakfast owners may be required to carry workers' compensation insurance to protect themselves in case of an accident. Worker's compensation insurance will cover medical expenses for injured employees and may provide some supplementary income for owners. It can also protect you against legal action from injured employees. The best way to learn more about workers' compensation insurance is to read about the different types of coverage available and what you can get from them.
You have probably invested in a beautiful, cozy bed and breakfast. However, you've also invested in the building and other items needed to run the business. Getting commercial property insurance for bed and breakfast is an excellent idea to protect the business from unforeseen losses. It will protect you against lawsuits and hefty fines if an employee is injured while working in your establishment. You should also consider purchasing product liability insurance.
Business interruption insurance
Business interruption insurance is necessary for every bed and breakfast owner. This coverage helps to cover lost revenue due to business interruption and covers expenses for everything from mortgage payments to rent or lease payments and office equipment. Aside from covering lost revenue, it may also cover relocation costs or temporary locations. Depending on the policy, business interruption coverage can also cover extra costs such as hiring new employees or training staff. It can also cover a business owner's loan payments if the business is affected by a disaster.
RPS, a division of AON insurance, has a special product that includes a comprehensive cover for bed and breakfast operations. Its policy includes property, liability, and personal liability coverage. It is suitable for owner-occupied property, and it has no age limit, as long as the property was updated within 35 years. It can be tailored to meet the specific needs of the bed and breakfast operator. For more information on this insurance, contact a local independent agent.