What Type of Insurance Do You Need For a Bed and Breakfast?
If you own a bed and breakfast, you need a specific type of insurance policy. Innkeepers need all the advantages they can get to make the business successful. In addition to General liability insurance, they should also have commercial property insurance and worker's compensation insurance. Read on to learn more about these important insurance coverages for innkeepers. You'll be glad you did! 
(Looking for a bed and breakfast insurance company, contact us today!)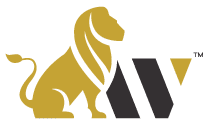 General liability insurance
When a guest falls ill or is injured, you should have general liability insurance for your bed and breakfast business. A general liability policy will protect you against these costs, but it does not cover everything. If a guest damages property during their stay, you may not be covered. If this happens, you must seek the assistance of a qualified insurance agent. Most bed and breakfasts pay around $350 – $700 a year for $1 million in general liability coverage. 
In addition to protecting your property, bed and breakfast insurance also covers your guests and employees. When determining your insurance coverage, you should talk to a reputable commercial insurance agent to determine the appropriate premiums and amount of coverage. A business owner faces a lot of risks and unforeseen events. If you fail to maintain your insurance coverage, a lawsuit could quickly wipe you out. You should always make sure you are adequately protected. 
Commercial property insurance
If you own a bed and breakfast or a country inn, you are likely aware that your property is an important asset that needs protection. To protect your investment, you should consider purchasing a commercial property insurance policy. RPS, an insurance provider specializing in the needs of inns, crafts policies that cover a wide range of issues, including property, liability, and personal liability. These policies are suitable for both owner-occupied properties and commercial properties. They include no restrictions on protection classes and have no age limit if you've updated the property within the past 35 years. 
Bed and breakfast businesses offer luxury accommodations, services, and recreational activities for guests. Because of these unique needs, they require a customized insurance program to suit their unique circumstances. The Bed & Breakfast Insurance Portfolio is a preferred provider of coverage for bed and breakfast businesses, offering the most comprehensive options at an affordable price. If you're considering insuring your bed and breakfast business, contact an insurance broker today to learn more about the advantages of this policy. 
Worker's compensation insurance
In order to protect your bed and breakfast establishment, you may want to consider acquiring worker's compensation insurance for your employees. This type of insurance will pay for medical costs and lost income for any employees who are injured while on the job. Having such insurance can also help cover your other business expenses, such as commercial auto insurance. Read on to find out more about these insurance policies. And remember to discuss your specific business needs with your agent to determine which ones are right for you. 
If you plan to sell alcohol at your bed and breakfast, you will also want to obtain food and beverage liability insurance. The insurance will pay for medical costs if someone is harmed by food or drink served in your establishment. You should also consider purchasing equipment breakdown protection, which will help pay for repairs or replacements. Worker's compensation insurance for bed and breakfast owners may seem complicated and expensive, but it's essential for protecting your business.