Wister Insurance USA Discuss Hospitality Insurance
If you're looking for hospitality insurance, you've come to the right place. We discuss The services, recent expansion, and plans to provide customized coverage for hotel and motel owners. Read on to find out more. Wister's experienced executive team has more than 100 years of combined insurance experience, so you can count on their expertise and knowledge. Read on to find out how they can help you succeed. You'll also find out why they are a better option for your business than any other company.
(For insurance information for the bed and breakfast business, contact us today!)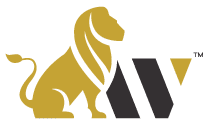 The Wister's
For more than 30 years, The Insurance Agency has been providing quality protection to businesses and families in Eastern Pennsylvania and the Lehigh Valley. As an independent insurance agency, we strive to offer the best possible service at the most competitive prices. Our dedicated agents are ready to answer any of your questions about obtaining insurance for your business or home. Get a free quote today to get started. We look forward to partnering with you. To learn more about our service and how we can best meet your needs, visit our website today. 
The company's services
The Wister executive team has more than 100 years of combined insurance experience and developed the modern hospitality insurance policy over 30 years ago. This experience helps them understand the unique challenges faced by hospitality businesses and provides the best coverage for them. Wister is one of the few firms that can offer this kind of coverage in the United States. Read on to learn more about Wister's services for hospitality businesses. While most insurance companies only offer a few coverage options, Wister offers a wide range of services to help your establishment stay protected. 
The Wister Insurance hybrid commercial insurance policy is a unique type of commercial insurance policy that combines liability and property insurance. This type of coverage provides comprehensive coverage for buildings, contents, and other liabilities. It also covers liquor and crime. The policy is customizable for the unique needs of hospitality businesses. Wister's hybrid commercial insurance policy protects hospitality businesses from various losses, including property damage, income loss, and liabilities. The Wister hybrid policy also offers liability coverage, combined liquor, and crime coverage. 
Its recent expansion
Wister Insurance has a proven track record of providing specialized protection for hotels and bed and breakfast establishments. The company's team of experts has more than three decades of combined hospitality experience. Founded in 1991, Wister Insurance has helped hotel owners and operators address the risks associated with their establishments. From business interruption to property damage, Wister Insurance develops customized policies that meet the needs of its clients. Wister Insurance USA's policy portfolio includes bed and breakfast insurance, hotel, motel, resort, and event center insurance. 
The company recently expanded into the states of Colorado, Maryland, and Pennsylvania. The company's products are offered through an exclusive network of independent insurance agencies. The company has seen tremendous success by expanding across states, and the new expansion into these states will help it find additional agency partners. The company has achieved high Net Promoter Scores, which create powerful partnerships with insurance agents and brokers. Wister's growth and success are a result of a commitment to creating mutually beneficial, high-performance partnerships. 
Its plans to offer customized coverage to hotel and motel owners
For over a century, Wister Insurance has provided custom insurance policies for hotel and motel owners. Their team of experienced insurance professionals works with clients to identify their unique needs and customize policies to meet those needs. The Wister Insurance hybrid commercial insurance policy, for example, combines liability and liquor and crime coverage for the most complete protection. Wister Insurance understands the needs of hotel and motel owners and provides customized coverage for all aspects of running a hotel or motel. 
Wister Insurance offers three basic types of coverage for hotel and motel owners: named perils coverage, exclusion-based coverage, and special form coverage. Named perils coverage pays for damage caused by specific perils, such as theft or intentional damage. Special form coverage offers narrower definitions of perils and provides similar benefits to named perils coverage. If you run a hotel or motel, Wister Insurance will provide you with a customized plan that fits your specific needs.