What Qualifies For Family Lodging on Insurance Plans?
If you have an insurance plan, you should know what qualifies for family lodging. However, this coverage doesn't cover all expenses while you're away from home. For example, it won't pay for your mortgage or kids' piano lessons. This type of coverage only covers expenses that you would not have incurred without the disaster. Insurers often deduct money you save when staying in temporary housing, and will even subtract expenses for groceries and dining out. 
(Looking for Wister B&B Insurance company? Contact us today!)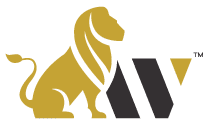 Costs
Additional living expenses, or ALE, can cover expenses like temporary housing, restaurant bills, and hotel stays. The insurance that pays for these things is often what makes the difference between crashing at a friend's house or having to spend an extended period of time in a hotel. Additional living expenses can also cover the cost of boarding a family dog.