What Part of Insurance Policy Pays For Hotel Stays?
You may be wondering what part of your insurance policy pays for a hotel stay. You should know that hotels often have large buildings and expensive equipment. That's why you should check out the equipment breakdown part of your policy. It will cover the costs of replacing the expensive building's equipment if it's damaged. In addition, your policy should cover any costs that arise from an accident or other unforeseen circumstances. This part of your policy may be a good choice for the unexpected. 
Hospitality Insurance is having a great risk mitigation plan. Let Wister be your hospitality insurance expert. Contact us today! Click here: https://wister.insure/resort-lodge-insurance/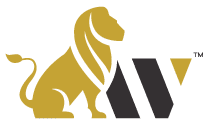 Homeowners Insurance
If you're ever forced to stay in a hotel because of a fire or flood, homeowners insurance might be able to cover the cost. Most policies have limits for this benefit, but if you can't get your home repaired quickly, your policy can pay for your hotel bill. If you're not sure how much coverage you have, read your policy to see how much money you can claim. Fortunately, homeowners insurance is often worth having! 
While it's unfortunate that you need to stay somewhere else because of a natural disaster, your homeowner's insurance might cover the cost of a hotel while you search for a place to stay. Most policies cover additional living expenses, which include the cost of hotel and food. This coverage is often referred to as "Loss of Use" and can cover any additional costs you have during the time you're out of your home. 
Additional living expenses
If you're stranded in a hotel or other temporary accommodation due to a covered loss, your homeowner's insurance may cover the cost of these expenses. In most cases, your insurance will cover up to 20 percent to 30% of your dwelling coverage, but you can adjust your policy to pay up to thirty percent of your actual loss. However, you should keep in mind that additional living expenses coverage only applies to covered losses. 
In addition to a hotel, your homeowner's insurance policy should also cover additional living expenses. Typically, this benefit pays up to 20 percent of your dwelling benefit, up to a maximum of 12 months of additional living expenses. If you're living in a $400,000 home, the additional living expenses benefit will cover up to $80,000 in additional living expenses. If you need to stay in a hotel due to a covered loss, you'll need to move quickly to avoid losing your house and paying out of your pocket. 
Non-owned liability
A Non-owned liability insurance policy pays for the expenses of operating a hotel. A hotel often has expensive equipment and costly buildings. Business equipment and tools coverage cover the cost of replacing or repairing these items. In addition, the policy also provides coverage for the payrolls of key employees. It is important to protect these assets as these expenses can become astronomical if your business closes. In case of a claim, the insurance policy can cover the expenses of operating a hotel while it is closed. 
The basic foundation of a hotel liability insurance program is commercial general liability insurance. This insurance covers damage to the hotel's property and bodily injury to guests and employees. It is also important for hotel owners to protect themselves from liability claims due to events that are not their fault. A hotel needs to have a liability insurance policy for this reason. While a commercial general liability insurance policy pays for a hotel property, it doesn't cover everything. 
Commercial property
Whether you own a boutique hotel or a high-end resort, you need to insure against the possibility of damage to your valuable assets. Commercial property insurance policies cover damage to physical buildings, equipment, signage, and other insurable property assets. But hotels also need to consider specialized coverage for special events and incidents. Since guests leave their belongings in hotel rooms, it is important to have a comprehensive policy that pays for guest property and damages. 
When looking for a commercial property insurance policy for a hotel, it is crucial to consider the types of coverage you need. For example, the building itself may be very expensive, which means that it needs to be properly insured. A hotel will typically need coverage for the structural integrity of its building, as well as furniture, electronics, and beds. The insurance company you choose should also provide for any equipment malfunction or theft, and even cover the costs associated with cybercrime.