Umbrella Insurance – Know What Lawsuits Are Covered
Before you purchase an umbrella insurance policy, it is important to know what lawsuits are excluded. Libel, slander and false arrest aren't covered under umbrella policies, as are lawyer fees. Another important thing to know is that liability lawsuits are not covered if you intend to make money from your business. These are all reasons to protect your assets from lawsuits. 
(To know more about Umbrella Policies, contact us today!)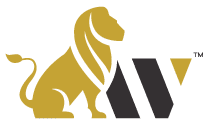 Liability lawsuits
Umbrella insurance covers you from liability lawsuits resulting from incidents that aren't covered by your main insurance. You must have property and auto insurance in order to purchase umbrella coverage. The limits on umbrella policies can range from $1 million to several million dollars. It also covers rental items that are not covered by your main insurance. The coverage is relatively inexpensive for the amount of liability insurance it provides. However, it is important to make sure you understand all the details of the coverage before signing up for a policy. 
Umbrella insurance is particularly important for high-net-worth individuals. A liability lawsuit can wipe out your valuable assets. Its high limits will help protect your assets. In the event of a lawsuit, umbrella insurance will provide you with excess liability coverage of up to $1 million. Umbrella policies come with a fairly low premium. You can increase the limits by adding on another $1 million each year. The cost of umbrella insurance can vary based on your individual situation and the amount of coverage you need. 
Exclusions
As with any policy, an umbrella insurance policy will not cover all lawsuits. Some umbrella insurance policies exclude coverage for certain types of lawsuits, such as breach of contract, slander, and other types of business activity. Other exclusions can vary depending on the insurer. For instance, the umbrella insurance coverage for lawsuits can't cover communicable diseases or damage resulting from war, terrorism, or nuclear radiation. 
Similarly, umbrella insurance will not cover any liability that stems from breach of contract, such as a roofing company suing for unpaid work. Likewise, umbrella insurance coverage for lawsuits resulting from criminal behavior will not protect you from liability. Moreover, some policies will exclude coverage for recreational vehicles and boats. It's important to know what type of coverage you need before settling a lawsuit. 
Costs
The cost of umbrella insurance varies widely, ranging from a few hundred dollars to thousands of dollars per year. It is important to note that the premiums you pay will depend on your risk exposure and the amount of insurance you want to purchase. For example, some businesses need only $1 million of umbrella insurance, while others may need more than a billion dollars. The type of insurance that you need depends on your specific business and how much liability you are likely to face. 
The costs of umbrella insurance can be low because it only covers a portion of the liability that would otherwise be owed. In most cases, people will already have adequate auto or homeowner liability coverage. In addition, the minimum amount of liability coverage for auto insurance varies by state law, but typically runs at least $25,000 per person and $50,000 per accident. Depending on your needs, you can also purchase a higher limit on your umbrella insurance, which is usually around $1 million. 
Costs of a personal umbrella policy
Purchasing a personal umbrella insurance policy is a good way to protect your assets and avoid financial ruin in the event of a lawsuit. This insurance policy will pay for the damages and costs that your liability insurance doesn't cover. Personal umbrella insurance is a relatively inexpensive way to ensure you're fully covered in the event of an unexpected lawsuit. It's an especially good idea for people who are active in their communities. For example, if you're involved in a charity organization, you may need to purchase additional liability coverage. Some charitable organizations even cover your expenses if you're found negligent. 
Umbrella policies cover a variety of risks, such as property damage, slander, and libel lawsuits. Some umbrella policies also cover renters and rental units. Additionally, they cover the cost of legal defense should you be sued. Umbrella policies can also cover lawsuits outside the United States. It's important to consider the potential costs of these types of lawsuits, so you can determine whether or not it's worth buying an umbrella policy.