Umbrella Insurance for Bed and Breakfast Stays
If you own a bed and breakfast, you will want to have the proper business insurance in place. This coverage will protect your employees and the bed and breakfast from a variety of risks and should help you run the business smoothly. If you're not sure which type of insurance to buy, you should consider hiring an independent agent. These agents will shop around for the best rates and coverage.
(Looking for a Bed And Breakfast? Contact us!)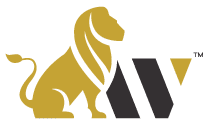 Business Insurance
Bed and breakfast businesses are vulnerable to lawsuits, and business insurance for bed and breakfast stays can protect your assets from financial liabilities and lawsuits. Listed below are some coverage options you should consider: general liability, hospitality insurance, and property damage. For a broad range of protection, Philadelphia Insurance Companies offers specialized programs for business owners in resort locations. Worker's compensation insurance covers the expenses associated with an employee's work injury, including medical expenses and lost income. 
Building and content insurance are crucial for bed and breakfast businesses. Public liability insurance protects the business from lawsuits related to food poisoning, and business interruption insurance can help protect your income during a business interruption. Some bed and breakfast owners also choose to add commercial automobile coverage to their policy. However, these policies aren't always available. Before acquiring any coverage, talk with your insurance agent to understand your options and get the right level of coverage. 
Umbrella Insurance
If you're a new owner of a bed and breakfast inn, you may be wondering if you need umbrella insurance for this type of business. Although homeowners insurance covers you for damages that you cause to others, it may not cover things that happen in a bed and breakfast. To ensure that you have the proper protection, you should consult with an independent insurance agent. They can advise you on the best type of coverage for your needs. 
Among the many benefits of umbrella insurance for bed and breakfast stays is that it offers coverage that extends beyond the scope of your other policies. For instance, you may be sued for false arrest, invasion of privacy, libel, slander, and humiliation, which could be very costly. Umbrella insurance can also pay for your attorney's fees and any lawsuit costs. It also protects you against physical injury and loss of wages in the event of a lawsuit. 
Getting it
Before you open your bed and breakfast, you should consider getting the right type of insurance. This type of insurance covers many things, including personal property and business income. It also protects owners from legal fees. By choosing the right coverage for your business, you can protect your assets and continue operating. Independent insurance agents can help you choose the right type of policy and determine what coverage you need. An independent agent will shop around for the best policy for you and your bed and breakfast. 
It is important to note that a homeowners policy does not cover your business activities, such as renting out a room or an entire property. Therefore, you may want to look for a specialized insurance policy that can protect you against these risks. Aside from having specialized insurance, you should also secure your rental property so that no uninvited guests can enter it. This way, you can rest assured that your property and assets are protected in the event of a disaster. 
Types
Many innkeepers don't realize that there are several types of umbrella insurance for bed and breakfast stays. You might be underinsured! To protect yourself from potential liabilities, you need an insurance policy tailored to your specific business. Here are some of the different types of coverage available. Broad insurance covers many common risks that may occur during the business but does not cover everything. If you're not sure what type of coverage you need, you can consult an independent agent. 
Inns that are small enough to be covered by homeowners insurance often don't need specific coverage. However, if you operate a bed and breakfast, you need a specific policy. Innkeepers must protect themselves and their property against loss, fire, and theft. Moreover, you should consider purchasing criminal insurance to protect yourself from financial loss in case of theft. And, of course, you should buy burglar alarms.