What Kind of Insurance Do I Need For Renting a Venue For a Wedding?
You may be wondering: What kind of insurance do I need for renting a venue for a wedding? You should consider a few factors before buying any insurance for your event. Liability coverage will cover bodily injury and property damage, and it may also include the venue. You should also look into medical coverage, which will cover reasonable medical costs if an event-related injury is reported. 
(Looking for a commercial liability insurance company? Contact us today!)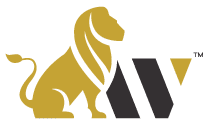 Liability insurance
If you're renting a venue for your wedding, consider purchasing Liability insurance. Having this insurance protects you in the case of an accident involving your guests. It also protects you against costs associated with rescheduling or rearranging the wedding if necessary. A wedding liability policy can cover many costs, from flowers and decorations to food and beverage. And if you're renting a venue for a wedding reception, the coverage also covers the costs of hiring a tent and catering services. 
Cancellation and postponement coverage
A wedding insurance policy is crucial for many reasons, including weather-related cancellation or postponement of the wedding. For example, a venue that is damaged due to extreme weather is unlikely to reopen in time for the wedding. A cancellation and postponement policy will help you cover all of your expenses, including the venue rental, flowers, and food. You can also opt to include additional insureds if you plan on renting more than one venue. 
Cost
If you are planning a wedding and would like to rent a venue, you need to make sure that you purchase liability insurance. This will cover any damages and injuries resulting from the event, including those that may have been caused by guests. Some venues even require you to purchase liability insurance before you rent their facilities. The cost of liability insurance for renting a venue for wedding depends on your budget and the location where you'd like to have your event. 
Limits on how far in advance you can purchase it
When you're planning a wedding, one of your biggest concerns will likely be securing insurance. You'll want to ensure that you're covered in the event of something disastrous, from fire to damage to the site. You can get insurance for the event to reimburse your deposit, but it is important to know the limits. In some cases, you can purchase insurance as little as a few days before your big day. 
Getting a quote from Wister Insure
Whether you are a wedding planner or renting a venue for a corporate event, you need insurance to cover the many risks associated with your rental business. A good insurance policy should not only protect the facility, but also the guests. A Wister insurance policy will cover both your personal and property assets. It is a great idea to compare quotes from several insurance companies before selecting one.