What Is Venue Umbrella Insurance?
When deciding how to protect your venue, consider purchasing Venue umbrella insurance. This type of coverage is useful for many reasons. Most importantly, it protects you from unexpected situations, including natural disasters. Some venues require a minimum coverage amount, while others allow you to add insured. Read on to learn more about the benefits of having this coverage. You will find that the benefits are well worth the price. And when looking for the best policy, remember to shop around and compare prices. 
(Looking for a commercial property insurance company? Contact us today!)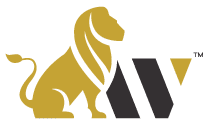 Event cancellation insurance
While planning an event requires a significant amount of time and energy, it is impossible to consider all of the potential risks. Often, vendors and venues require event liability policies to protect them from claims for property damage and personal injury. While homeowners insurance does provide some coverage, it is insufficient for a venue. This type of policy does not cover events held at a host's home and does not protect against event liability. 
Libel and slander coverage
While you might not think you will need this coverage, it can save you a lot of money in the event of a lawsuit. In the internet age, it is possible to get sued for something as innocuous as an online comment. A resort might sue you for something as innocuous as posting bad comments. Having extra liability coverage will cover the cost of any litigation, including attorney's fees and other expenses. 
Additional Liability Coverage
A venue umbrella insurance policy protects your business from unforeseen circumstances and natural disasters. While some venues require minimum liability coverage, others allow for additional insured or excess insured amounts. The amount of Additional Liability Coverage you choose will depend on your specific needs, but the added protection is well worth the price. Listed below are some examples of types of venues that require additional liability coverage. Venues typically require this coverage and some even add it to their umbrella policies. 
Minimum coverage requirements
If you are planning to host a performance or event at a venue, it is essential to secure adequate liability coverage. Venues typically require that all performers and guests carry commercial general liability insurance. This coverage protects you against lawsuits caused by events held on your property. Additionally, you may be required to carry extra liability coverage if you plan to hold a private party. Make sure to research the minimum liability coverage requirements for venues before you purchase coverage. 
Cost
Venue umbrella insurance is an important part of any venue liability policy. Libel and slander lawsuits are commonplace these days, and can lead to massive payouts. While most liability policies cover this coverage, some umbrella policies do not. Libel and slander lawsuits are becoming more common because of social media and online content, so a good umbrella policy is essential. Listed below are several things to look for in a good umbrella policy.