What Is Venue Cancellation Insurance and Why Do You Need It?
What is venue cancelation insurance and why do you need it? Event cancellation insurance reimburses vendors if you are forced to cancel or postpone a wedding due to unforeseen circumstances. It costs money up front but can protect your investment. Keep in mind that not all venues are covered under this insurance. Regardless of where you are planning your wedding, it is important to have this insurance. Otherwise, you'll be paying a lot of money for your big day. 
(Professional liability insurance covers more abstract risks, such as errors and omissions in the services your business provides. To know more, contact us today!)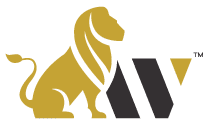 Event cancellation insurance protects your investment against unforeseen circumstances
Purchasing event cancellation insurance is an excellent way to protect your investment against unexpected events. It helps protect your investment in both time and money by covering the costs of unforeseen circumstances, including weather-related cancellations. Even if you have a good insurance policy, unforeseen circumstances can prevent you from holding your event. While some types of insurance don't cover coronavirus, you should ask your insurance agent for advice. 
It reimburses vendors if you're forced to cancel or postpone your wedding
Whether it's a sudden change of heart, lack of funds, or unforeseen circumstances, you should consider buying wedding cancellation insurance. This kind of policy reimburses the vendors if you're forced to postpone your wedding due to a covered reason. It may even pay to have extra insurance coverage to cover expenses like travel and accommodations. Venue cancelation insurance is a good idea for wedding planners who aren't confident in their wedding planning skills. 
It costs up-front
Although it costs up-front to purchase this type of insurance, the benefits far outweigh the initial outlay. It protects you from a host of problems – from unexpected illness to venue disaster, to bad weather that prevents you from reaching your venue. If you've already paid your deposit, consider purchasing insurance to protect that money. Here are three reasons why you should consider buying cancellation insurance: 
It's not available in all states
You may want to consider buying venue cancelation insurance to protect your event's costs and revenue against any type of unforeseen event cancellation. It covers all types of cancellation, from severe weather to venue unavailability and threats of terrorism. Some policies also protect against labor strikes, enforced reduced attendance, and other types of event cancellations. Check with your insurance provider for specific information and limitations. Venue cancelation insurance is not available in all states, so you should make sure to check the laws in your area. 
It covers a change of heart
Wedding venues are a big investment, and unless you've got the money to pay for them out of your own pocket, you may not be able to afford to hire them. The cost of a wedding can quickly rack up the bill, and you don't want to risk having to pay the venue for the ceremony and reception if one of the parties changes their mind. Fortunately, there are a few ways to cover the cost of a wedding venue if a change of heart arises.