Umbrella Liability Insurance For Hotels
When considering the type of liability insurance you need for your hotel, it is important to understand what umbrella liability insurance means. A hotel has a large amount of risk inherent in its nature, and COVID-19 only complicates that risk. As a result, Distinguished Programs recommends increasing the limit on umbrella liability insurance to keep up with the rise in high-value lawsuits. In addition to umbrella insurance for hotels, you should also consider Cyber liability and Innkeeper's liability insurance. 
(Hospitality Insurance is having a great risk mitigation plan. Let Wister be your hospitality insurance expert. Contact us today! Click here: https://wister.insure/difference-between-bb-insurance-and-innkeepers-insurance/)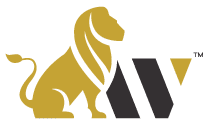 General liability insurance
Hotel General Liability Insurance (GLI) can protect your business from many potential liabilities, including lawsuits and legal costs. The policy can cover immediate damages, court costs, medical bills, and other costs that result from an accident. GLI is a vital piece of hotel business insurance. However, it doesn't cover all risks that can occur. For example, an employee may have to leave a job due to a workplace accident. 
While general liability insurance covers many aspects of running a hotel, it also has many other coverages that may be beneficial to you. For example, your business personal property insurance should cover any damage that your hotel is responsible for, including the furniture and supplies that your employees or guests use. Additionally, your business personal property insurance should cover the personal property of others. There are many different endorsements you can purchase with your hotel business personal property insurance policy, but it is essential to have as much coverage as possible. 
Cyber liability insurance
Cybercriminals continue to target the hospitality industry. The recent breaches at Marriott and MGM Resorts exposed data of 10.6 million guests, but smaller franchise hotels are also victims of bad actors. Ransomware, social engineering, and data theft are the leading threats. Below, we'll discuss cyber liability insurance for the hospitality industry and smaller operations. A hotel must protect itself from these threats. In this article, Chris Larson explores the benefits of this type of coverage. 
Several hotel brands require their franchisees to purchase Cyber coverage. While your Commercial General Liability policy may provide some Cyber coverage, it may not cover key risks. For example, if your hotel suffers a ransomware attack, you might not be covered. If your cyber insurance policy doesn't cover the costs of restoring data and repairing equipment, you could be liable for paying out the ransom. 
Innkeeper's liability insurance
Liability insurance pays for legal defense costs in a lawsuit, up to the policy limit. Innkeeper's liability insurance protects the property of guests while it is on the insured's premises. It also pays for damage to guest property. Innkeepers who serve alcoholic beverages are at risk of lawsuits arising from people being intoxicated and involved in accidents. Innkeeper's liability insurance protects these businesses. 
The amount of coverage for innkeepers varies, and the exact amount depends on how fine-tuned the operation is. Coverage may also vary depending on the number of employees and vehicles, and the amenities offered. It is wise to discuss the fine print with an insurance professional before deciding which policy is right for you.