What Is Umbrella Innkeepers Insurance?
When it comes to protecting your business, an umbrella insurance policy can be extremely beneficial. The benefits of this type of insurance are many, and they are designed to address the unique needs of innkeepers and hoteliers. Learn about the benefits of an umbrella policy, as well as how to choose the right one for your needs. Also, learn about the types of limits and personal liability risk factors to consider before choosing the best policy. 
(Looking for a B & B insurance company, contact us today!)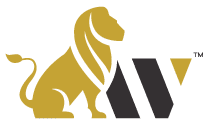 Benefits
Innkeepers insurance is a specialty coverage policy that protects bed and breakfast businesses. Unlike general business liability policies, innkeeper insurance is specialized to protect guest property while on the inn's premises. It also covers guests' personal property while on the inn's premises, as long as it's their property. The policy is ideal for businesses with complex insurance needs. However, there are some things you should know about this type of policy. 
Umbrella coverage for innkeepers provides liability protection in the event of a lawsuit. This type of coverage can protect your assets while you are away while helping you avoid costly legal fees. In some cases, an umbrella insurance policy may even provide coverage for legal fees. If this is the case, it's a wise decision to purchase an umbrella policy. However, it's important to remember that umbrella insurance isn't a replacement for regular business liability insurance. 
Limits
When it comes to innkeeper insurance, limits can vary greatly depending on the finer details of the business. For example, what type of vehicles you own, how many employees you have, and what kind of amenities you offer can affect the limits of your coverage. As a result, it's important to research your options to find the right level of protection. To get started, you'll want to start by researching the basics of an innkeeper's insurance policy. 
When determining the limits of umbrella innkeepers insurance, it's best to start with your net worth. This figure is your total assets less your liabilities. If your net worth is less than your current liability coverage, you may not need an umbrella policy. However, if your net worth is higher than your current liability coverage, you'll want to consider getting an umbrella policy. Otherwise, you'll have to spend money on the extra coverage. 
Personal liability risk factors
A hospitality umbrella policy will cover many of the legal liabilities that lodging businesses face, including accidents on your property. Your insurance policy will also protect the personal property of your guests. Personal liability policies vary according to state law, but most cover $1000 per guest for damages to other people's property. You are not covered for intentional damage, but these policies can provide peace of mind for you and your staff. Here are some tips to help you determine which type of insurance policy is right for you. 
First, consider your total assets. If you have a home-based business, you'll want to look into additional liability coverage. You may also want to consider additional liability coverage if you're an easy target for lawsuits. Umbrella policies typically start at $1 million and go up to $5 million. Consider the amount of liability coverage that you need, and how much risk you may be willing to take. 
Additional coverages
The commercial innkeeper's insurance policy bundles various coverages into one comprehensive policy. Innkeepers' liability insurance covers property damage, inland marine, and liquor liability. Commercial innkeepers can also opt for additional coverages that typically cover excluded losses. For instance, they can purchase personal property coverage for the personal belongings of their residents. Moreover, they can purchase a loss-of-use endorsement for additional living expenses in the event of a disaster. 
The liability limits in an umbrella policy are higher than those in other policies. It pays out more than the limits in the underlying comprehensive general liability policy, making it a useful addition to an innkeeper's insurance policy. Additionally, umbrella policies can also cover auto and workers' compensation claims. For a better idea of the coverage limits, consider reading the policy's terms and conditions. Please note that the information provided on NerdWallet is general and may not reflect the actual policy. If you have any doubts, contact a professional.