What is the Purpose of Travel Insurance?
The purpose of travel insurance is to protect in the event of unexpected events. However, in some cases, the policy will not help you, such as hurricanes. For instance, if you are in Hawaii and the hurricane makes landfall, your travel insurance will not cover the claims. For this reason, it is important to understand exactly what travel insurance will cover before you buy. 
(For liability insurance, contact us today!)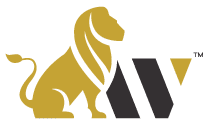 Trip interruption coverage
Trip interruption coverage provides reimbursement for non-refundable travel expenses if a covered event causes your trip to be canceled. It can also reimburse you for any extra expenses, such as airline change fees, that you incur due to a change in your travel plans. However, you should be aware that there are some exclusions and limitations that apply to trip interruption coverage. 
During your trip, interruptions may occur for a variety of reasons, including medical issues or other unforeseen circumstances. Trip interruption insurance can reimburse you for prepaid expenses, including the cost of hotel stays if you need to stay overnight. It can also reimburse you for your original airplane tickets and even provide you with a cab to and from the airport. However, it is important to note that trip interruption insurance coverage typically requires that you make a claim within a specific period and follow specific protocols. 
Personal liability coverage
Personal liability coverage is a vital component of any travel insurance policy. It covers you against medical costs and your liability to third parties in the event of an accident. Personal liability insurance is available from many insurers, so it is wise to compare several policies before making a decision. Some insurers, like Religare, offer personal liability coverage of up to 50% of your total coverage limit. Others, like Bharti AXA and Digit, also offer personal liability coverage. Bajaj Allianz and Tata Aig also provide this coverage for travelers. 
Choosing a travel insurance plan can be confusing. It can be difficult to understand the differences between personal liability coverage and other types of coverage. However, understanding the different types of insurance plans is the best way to protect yourself. 
Loss of luggage coverage
The purpose of travel insurance is to protect you if your luggage is lost or stolen. It should cover not only the cost of replacing your luggage but also the cost of replacing the contents of any hand luggage or clothing you wear. In addition, the amount of coverage needed must reflect the value of the items you plan to carry. 
Some travel health insurance plans offer varying amounts of lost baggage coverage. However, in general, if you are covered for a loss of luggage of any kind, you will receive reimbursement up to a certain dollar amount. If the contents of your luggage are worth over $150, your travel insurance provider may limit the amount of reimbursement. 
Exclusions from coverage
It is important to read the terms and conditions carefully before purchasing travel insurance, as certain exclusions apply to some policies. In some cases, policies cover only certain events or people, such as a change of mind or missed travel deadlines. To find out if your policy covers any of these situations, be sure to read the product disclosure statement carefully or call customer service. 
Many people overlook policy exclusions, which are often listed in the fine print of the policy. Some are counterintuitive or even perplexing. For example, travel coverage does not cover losses resulting from pre-existing medical conditions. However, pre-existing medical conditions that are stable at the time of travel are covered by some policies.