What is the Meaning of PMS in the Hotel Industry?
There are several components to a hotel management system, including the Reservation module, Integrations, and a Booking engine. Knowing what each one does will help you choose the best system for your hotel. This article will focus on PMS and its features. It will also provide you with some advice on how to choose the best software for your business. Ultimately, the success of your hotel depends on the type of software you choose.
(Looking for an insurance bed and breakfast business? Contact us today!)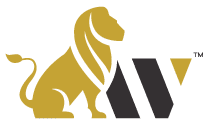 Property management system (PMS)
A Property management system (PMS) is software that is used to manage a hotel's reservation process. These systems have a variety of features that allow them to streamline the booking process. Some features are built-in, while others are separate modules. For example, a PMS can integrate with a GDS, which allows it to automatically calculate travel agent commissions. It may also have features like Activity Booking, which allows guests to book separate activities at different properties. Some systems also have features for Marina management, timeshare management, and vacation club management, which are useful for resorts and condo hotels. 
A good property management system will make your front desk workflow easier and provide a better customer experience. A cloud-based PMS will allow you to access data anywhere and update your system regularly. Many of these systems also can integrate with third-party technology, such as POS software. This type of software is becoming a popular choice among hotel owners and managers and is fast becoming one of the most popular tools used in the hotel industry. 
Reservation module
A Reservation module is a software system that stores information about rooms and their availability and can be integrated with a website booking engine or other distribution channels. It allows the hotel management to see current and upcoming reservations and move them around the property, as needed. A Reservation module can also manage check-in and check-out processes, monitor room allocation, and process payments. The module also helps the front desk staff make changes to reservations and track guest information. 
A PMS can also contain a Reservation module for the front desk. A PMS has several modules, including a front desk module, Spa & Activities Management System, Fine Dining Point of Sale & Table Reservations, and billing integration with the front-office module. It also includes mobile solutions for guests. Guests can schedule services and activities with the click of a button. With a Reservation module for hotel management, a front desk staff can focus on other tasks. 
Integrations
The integration of a PMS is a key part of a successful hotel operation. In today's digital marketplace, a hotel's PMS must be able to work with third-party software and data sources, including point-of-sale (POS) systems, guest relations, and more. The goal of a hotel PMS is to automate and improve a host of operational procedures. 
One of the main benefits of an integrated Revenue Management System is that it enables hoteliers to manage their rates more efficiently. Although most PMS systems can manually adjust rates and availability depending on occupancy, some vendors have added dynamic pricing modules to their products. These revenue management modules typically work based on a set of triggers. These integrated systems are becoming increasingly important in today's industryDodgson and can give hoteliers more flexibility and better revenue management. 
Booking engine
The hotel booking engine can increase direct bookings for your hotel and streamline your day-to-day operations. It can also open new channels for direct booking. For example, if you have a spa or a golf course in another country, your booking engine can allow customers to select their preferred language when making a reservation. A booking engine must support multiple languages and currencies, or you will have trouble expanding your customer base. It can also provide real-time information about availability, rental rates, and more. 
A hotel booking engine must be reliable and accurate when it comes to room availability, rate types, and pricing. Real-time integration is essential to avoid overbooking and mistakes in pricing and other information. Many of these tools can be integrated with your property's PMS, including Google Analytics. Some booking engines can even be used as social media booking plugins. Online payment gateways automate the booking and payment process, improving the guest experience and freeing up property staff time.