What is the Average Cost of Venue Insurance?
Special event insurance covers any mishaps that occur at the venue, and the average cost is $185. Cancellation insurance is also available, which will reimburse you if your event is canceled due to severe weather. This insurance is typically needed 15 days before the event, but you can purchase it as late as a day before. General liability insurance is also available. Cancellation insurance for weddings costs about $177. 
Hospitality Insurance is having a great risk mitigation plan. Let Wister be your hospitality insurance expert. Contact us today! Click here: https://wister.insure/)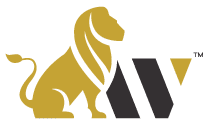 Special event insurance protects against mishaps
The right special event insurance policy will cover all types of mishaps that could happen at your event. Whether you're hosting a corporate conference or a community fair, it's crucial to protect your event's sponsors and participants against possible liabilities. This type of policy covers general liability and even specific coverage. It protects against a variety of potential problems, including mishaps such as equipment breakdown and injury. In addition, most venues require special event insurance for safety reasons. 
In addition to providing extra liability coverage, special event insurance can also protect your existing liability limits. If you already have a liability policy, special event insurance can protect your existing limits and apply on an excess basis. Some policies also offer per-occurrence limits up to $5 million. In most cases, special event policies are issued on standard ISO liability forms. They will include endorsements limiting coverage to the date of the event. Some special event insurance policies exclude activities such as those listed below. Additional exclusions may apply to sporting events. 
General liability insurance for events costs an average of $185
The cost of general liability insurance for events can vary, but it is usually less than $200. It depends on the amount of risk involved, the duration of the event, the number of attendees, and the insurance provider. The costs also vary depending on the type of event and if alcohol is served. The average cost for a special event is about $185, though you can expect to pay more for a larger event. 
A basic plan for a wedding costs an average of $185. It covers the cost of medical bills for guests injured at the event, as well as the value of any property damaged during the event. For higher-end events, however, you can expect to pay up to $1,000 to cover all the costs. Ultimately, though, the cost of event insurance is a small percentage of the overall expenses involved. 
Cancellation insurance for weddings costs an average of $177
Wedding cancellation insurance is a great way to protect yourself in case something unexpected happens that forces you to postpone or cancel the event. In the event of a cancellation or postponement, you will be reimbursed for the cost of hiring a replacement, as well as rescheduling the wedding and paying for any other related expenses. This type of insurance also covers the costs of replacing key people from the wedding party, such as the bride or groom, who may have to travel or miss the wedding because of illness or military duty. 
The cost of wedding insurance varies, depending on the number of guests, the overall cost of the event, and other factors. The policy must be purchased before an event that is foreseeable can occur, such as hurricanes or tropical storms. Some policies may not cover costs due to major hurricanes, but they might cover losses due to military deployment. The most important thing is to understand the fine print and research other wedding cancellation insurance policies. 
Cost of venue insurance varies by state
The cost of venue insurance is based on a variety of factors. The location, age, and number of attendees are all considered in determining the cost. The type of insurance and its limits will also depend on your state and provider. The cost of insurance also varies depending on whether you are serving alcohol. A small event will cost less than a large one. However, if you are planning to serve alcoholic beverages, you will need to purchase a more expensive policy. 
If you are planning a large event, you must consider all the risks involved. Event insurance should cover the venue, employees, and other vendors. To ensure a comprehensive policy, it is important to compare insurance quotes from different providers. Some of the main types of coverage include general liability insurance, which covers bodily injury and third-party claims. Commercial property insurance is another type of insurance that protects your property from damage.