What Is the Average Lodge Insurance Cost?
The Uniform System of Accounts for the Lodging Industry includes insurance costs for building and contents. In addition, it includes costs to cover damages due to weather and terrorism. Historically, hotel insurance costs have been characterized as fixed charge. However, the cost of insurance can vary greatly from year to year. In this article, we will discuss the different types of insurance and their prices. If you own or operate a lodge, or are considering starting one, it is important to consider the costs of these policies. 
(Hospitality Insurance is having a great risk mitigation plan. Let Wister be your hospitality insurance expert. Contact us today! Click here: Wister Insure Bed and Breakfast Insurance)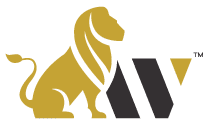 General Liability
When determining the cost of your insurance policy, you should consider your specific property and risk factors. While the cost of building and contents insurance is generally consistent throughout the industry, it can vary greatly depending on location and type of property. Resort hotels, for example, are the most expensive to insure, averaging $1,889 per insured room per year (PAR). However, these costs are often significantly lower than the average for other types of lodging, including extended-stay hotels and limited-service hotels. 
Liquor Liability
In most states, the minimum amount of liquor liability insurance required for a lodge is $1 million. However, a business can get a lower limit by purchasing multiple insurance policies from the same provider. Also, businesses can get a discount if they purchase several policies from the same company. Also, low-risk businesses can qualify for a business owner's policy. A lodge can choose to get liquor liability insurance through FLIP. 
Commercial Umbrella
The cost of commercial umbrella insurance varies depending on the type of business. Larger companies tend to have more employees, more company vehicles, and more space for third-party incidents. They are also more likely to be open to the public, which increases the risk of lawsuits. Purchasing an umbrella insurance policy will cover these additional costs across multiple policies. This coverage is particularly important for small businesses that interact with customers frequently. You will need to submit a claim history to determine the cost of your policy, as the more claims your business makes, the more your policy will cost. 
Commercial Auto liability
Business owners should consider carrying more than the minimum amount of liability coverage for their autos. Insuring a semi-truck can cost upwards of $8,500 while insuring a van or cab costs anywhere from $3,300 to $6,200. In addition to liability coverage, business owners should also consider medical payments coverage, which pays for any medical bills incurred due to an accident. This coverage is available for any automobile, whether owned or hired, and may vary by state. If your vehicles are garaged outside of the state, it is a good idea to contact your agent to determine whether you can get coverage in that state. 
Worker's comp insurance
In most cases, the amount of workers' compensation insurance that a business needs depends on how many employees are employed. However, some businesses are more risky than others and need a higher premium to cover the risk of injury. Fortunately, there are many ways to lower your premium. Below are some tips that can help you get the best possible rate for your business. One of the easiest ways to lower your costs is to reduce your claims.