How to create a risk management plan – an overview?
It can be hard to stay safe when you work in the world of business. There are always risks associated with any business venture, and risk management is one of the most important aspects of your risk-taking strategy. You need to understand what types of risks are associated with your particular business, and then decide which ones are the most important to mitigate. This comprehensive guide will help you develop a risk management plan that's perfect for your business.
(For Cyber Liability Insurance Defined, contact our team today)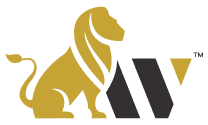 What is a risk management plan?
A risk management plan is a comprehensive plan that outlines the steps you will take to mitigate any potential losses from an event. This could include planning for natural disasters, terrorist attacks, flash flooding, or other risks that could impact your business.
How to Create a Risk Management Plan?
To create a risk management plan, you'll need to gather information about your business and its surroundings. This information can be gathered through surveys, interviews with customers, or other means.
Once you have this information, you'll need to create a timeline of events that could lead to a loss. You'll also need to identify possible financial liabilities and identify how much money each step of the risk management plan may cost.
How to Evaluate Your Risk Management Plan?
Once you have created your risk management plan, it will need to be evaluated regularly in order to ensure that it is meeting your company goals and objectives.
Evaluating the effectiveness of your risk management plan can be difficult but is important for ensuring that you are taking all necessary precautions against potential losses.
Proper risk management can help protect your investment and keep you safe in the stock market. By choosing the right security, Evaluating the security, and managing your investment correctly, you can make sure that you are making sound decisions when investing in stocks.
Additionally, it is important to be knowledgeable about the different types of investments available, so that you can make an informed decision when purchasing company shares.
Overall, proper risk management will help make sure that you are able to thrive in the stock market and protect your money.