Cybersecurity for All: What You Need To Know to Stay Safe Online
Cybersecurity is everyone's business, and it doesn't stop at your home. You need to be prepared for any cyberattacks you may experience, whether they're from hackers or malicious insiders. Here are some basics on cybersecurity that you should know if you want to stay safe online.
(To know more about Liquor Liability License, contact us today)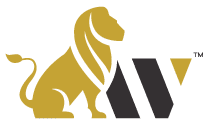 What is Cybersecurity?
Cybersecurity is the practice of protecting oneself from computer attacks. A cyber attack is a type of attack that uses technology to damage or steal information from a computer system.
How do you protect yourself from a Cyber Attack?
You can protect yourself from a cyber-attack by using the following tips:
-Use strong passwords: Make sure your passwords are unique, complex, and easy to remember. Store them in a safe place and use them only for necessary purposes.
-Stay up-to-date with security updates: Keep your computer systems and software updated with new features and patches as soon as possible. This will help to prevent data breaches and other online threats.
-Be careful about who you talk to on the internet: Do not share personal information, be aware of the privacy settings of any websites you visit, and never give out personal credit card numbers or other sensitive information online.
What are the Benefits of Cyber Security?
Cybersecurity is important for all aspects of your life. It helps protect your online identity, financial information, and other personal information. Additionally, it can help prevent cyber-attacks on businesses and individual users.
Cybersecurity is essential for any person who wants to stay safe online. By knowing what to do and where to go if you become a victim of a cyber-attack, you can minimize the chance of serious harm or financial loss.
How to Protect Your Business from Cyber Attacks?
In order to successfully protect your business from cyber attacks, you first need to be aware of the types of cyberattacks and how to respond. Here are some tips on how to detect and stop cyber attacks:
1. Use a quality security scanner to determine whether your website is susceptible to attack. This can include looking at the websites of known cyber criminals and checking for malicious code or vulnerabilities.
2. Review your security policies and procedures and make sure they are up-to-date.
3. Harden your networks by encrypting data as well as protecting against unauthorized access.
4. Stay up-to-date with new technology and keep your information safe by using secure email, file sharing, and online banking services.
How to Protect Your Personal Data?
When it comes to data security, there are a few key things you need to keep in mind. First, always store your personal data in a secure place.
This includes any information that pertains to your identities, such as your name and address. Second, be sure to password-protect your online accounts.
Password protection can help prevent unauthorized people from accessing your data and causing damage.
Finally, be sure to use data security tips when sharing personal information online. These tips can help protect yourself and the people you know from being involved in cybercrime.
Cybersecurity is important for businesses of all sizes. By protecting your computer, data, and assets, you can minimize the potential for cyberattacks.
Additionally, by following a long-term investment strategy and being prepared for volatility in the stock market, you can make successful investments in the short term.