What Is Resort Insurance?
If you're in the hospitality business, you should look into the types of insurance you can buy. In this article, we'll look at Public liability, Commercial general liability, liquor liability, and Products and completed operations coverage. We'll also discuss liability limits and deductibles. If you're a resort hotel owner, you should know that you'll likely need to pay more than you think for insurance. But how can you find the best coverage for your property? 
(Insurance for B&B, contact us today!)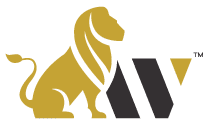 Public liability insurance
Resorts can be a high-risk industry. Recreational opportunities can cause serious liability exposures for resorts. Fortunately, most insurance providers exclude certain types of 'bodily injury' exposure. These types of policies would need to be added to the property insurance policy of a fishing guide or a hunting lodge. Nonetheless, they would still be protected in the event of a lawsuit. Below are some important tips to keep in mind when shopping for public liability insurance for resorts. 
Commercial general liability insurance
If you run a resort, you must be aware of potential lawsuits. You don't want your guests to be harmed while they are staying in your hotel. This type of policy will protect you from any liabilities if something goes wrong. For example, there may be a guest who slips on a wet sidewalk next to the outdoor swimming pool and breaks their wrist. In such an event, your hotel's commercial general liability insurance will pay for the injuries, legal costs, and settlement order. Another possibility is that your resort is burned down, and you must pay out the cost of the damage to adjacent rooms. In such a situation, commercial general liability insurance will protect you and your business from any lawsuits. 
Liquor liability insurance
Resorts that serve alcoholic beverages are not immune to liability issues. Intoxication and liquor are dangerous combination that can result in physical harm to patrons. Liquor liability insurance will protect you from these costs by covering your business against claims that result from alcohol-related accidents. Additionally, it will cover any damages caused to property. Policies for liquor liability vary by insurance provider. To understand the benefits of liquor liability insurance for a resort, read the following tips. 
Products and completed operations coverage
Products and completed operations coverage is a critical part of resort insurance. This coverage protects businesses in case of lawsuits that arise out of the sale of their products. These types of claims can occur when a defective product causes damage to a person's body or property. It can also cover the costs of defending a business against such lawsuits. For example, if a dishwasher breaks and floods the home, this coverage will help the business pay for legal costs. 
Advertising injury coverage
Advertising injury coverage is a common feature of many general liability insurance policies. It protects businesses against claims of slander, libel and copyright infringement and other related offenses related to advertising. It is different from physical injury coverage, which only covers claims based on actual information. It may also be referred to as personal injury coverage. Here are some examples of when this coverage may be useful. For example, let's say a former employee quits his job and starts a new law firm. He puts up a billboard using the same font and color as his former employer's. The disgruntled employee then files a lawsuit against the lawyer and demands that the billboard be taken down within 48 hours.