What Is Motel Insurance?
Motel insurance is important for any business, but there are several types of coverage to choose from. These include General Liability, Commercial Property, Liquor liability, advertising injury, and more. These types of coverage helps protect your business in case of fire, theft, and other accidents. Read on to find out what each of these types of coverage does for your business. Here are a few of the most common types of insurance you can choose from. 
(Hospitality Insurance is having a great risk mitigation plan. Let Wister be your hospitality insurance expert. Contact us today! Click here: wister.insure/difference-between-bb-insurance-and-innkeepers-insurance)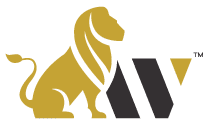 General liability coverage
While general liability coverage is the most essential type of insurance for a motel, there are other types of insurance you need to know about, too. Property insurance and commercial property insurance cover damages and costs to property and the contents of the business. In addition, motel owners should know that their liability insurance may be inadequate, so they should consider purchasing an umbrella policy. This policy will cover legal costs for months and may cover more than general liability. 
Business auto coverage can protect you if your hotel has employees. Non-owned and hired vehicles are excluded from business auto coverage. Vehicles owned by the hotel must have an acceptable MVR and appropriate driver's license. Vehicles must be maintained in a central location. Some motels contract with transportation services. In such a case, the contract must clearly define the relationship. The hotel business is a competitive industry, and a business owner's insurance policy can protect you against the risks of being sued over property damage. 
Commercial property coverage
While general liability insurance is the most important type of coverage for a motel, there are other types of insurance to consider. Property insurance covers the physical structure of the hotel and any belongings that may be inside. Commercial property insurance will protect your building and its contents from losses, including fire and theft. You should also consider adding workers' compensation insurance to protect against injuries or illnesses that occur on the job. Whether your hotel is large or small, it's important to have the appropriate amount of coverage. 
Motels should consider purchasing business personal property insurance to protect against the possibility of a lawsuit. Liability insurance covers damage to other people's property, including their own. However, this policy doesn't cover damage to guests' possessions. This type of coverage may not cover the cost of war-related expenses, as in the case of a car accident. Luckily, a business owner's policy can include both types of coverage. 
Liquor liability coverage
If you serve alcohol to your guests, you may need to purchase liquor liability coverage for motel insurance. This coverage can protect you if a drunk customer is injured on your property and sues you for medical expenses. Or, perhaps a guest spills red wine on designer clothing while visiting your motel. Liquor liability insurance can also protect you from being sued if a drunk driver crashes into you. 
In 43 states, liquor liability insurance is required. This type of policy covers you in case you serve alcohol to minors or people who are observably drunk. There are, however, some exceptions. Some policies include different supplemental coverages. Some include medical payments and legal expenses for drunk customers. You'll need to consult your insurance agent for the appropriate coverage amount. Liquor liability insurance is a necessity for any business serving alcohol. 
Advertising injury coverage
Motel insurance companies must have adequate coverage for advertising injuries. In addition to repairing damages caused by accidents, advertising injury coverage can protect businesses against claims of defamation and other legal liabilities. Defamation is not only unlawful, it can be costly. For example, you may accidentally release the image of a satisfied customer and damage its reputation, or your company may be accused of copyright infringement. The amount of liability insurance you need is dependent on the size of your business, but this coverage is worth its weight in gold. 
Advertising injury coverage protects against defamation claims through libel and slander. Although these offenses are illegal, many motel owners do not understand their legal responsibilities. The insurance policy covers these claims. For example, if your hotel advertises that the rooms are quiet, your customers may sue for defamation. Advertising injury coverage will cover you in such a case. It also protects against personal advertisements.