What Is Lodging Insurance?
Liability insurance pays for legal defense costs in the event of a lawsuit and pays damages up to the policy limit. Innkeeper's liability insurance covers guests' property while on the insured's premises. These policies may also include workers' compensation and cyber liability coverage. Choosing the right insurance is an important decision for your business. 
(Looking for insurance for hunting lodges? Contact Wister Insurance today!)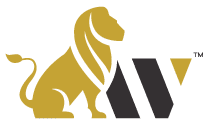 General Liability
Purchasing General Liability lodging insurance for a hotel is a good idea. This policy will protect you from claims for bodily injury and property damage. Many insurers offer special packages specifically designed for hotels. A hotel's insurance policy will also cover the value of its inventory. Some companies cover seasonal stock levels, such as a surplus of turkeys for Thanksgiving dinner. 
General Liability lodging insurance will protect your property from claims for injuries caused by visitors, staff, and guests. This type of insurance will also cover the cost of medical bills and legal fees incurred as a result of injuries. While this type of insurance is designed to protect your property, it can also protect your reputation and advertising. 
Commercial Property
Commercial Property insurance is an excellent way to protect your business's assets in the event of damage, theft, or fire. It covers the building and all contents within it, including the inventory and equipment. Some policies even cover the exterior of a building. This type of insurance is vital to protect your investment from disaster. In addition, it can protect your business income, especially if you rent out your property. If you're in business as an owner or operator of a hotel, motel, or restaurant, commercial property insurance will provide you with valuable protection. 
Commercial Property insurance policies can vary greatly. Some provide monoline coverage while others are packaged with specialty extensions. In either case, you should discuss with your broker-agent what types of coverage you'll need. 
Workers' compensation
Unlike health insurance, workers' compensation and lodging insurance cover expenses for an injured employee while on the job. The coverage provides for reasonable medical expenses and surgery, as well as a private or semi-private room. In addition, the costs of a hospital stay can never exceed prevailing charges for similar services. This insurance should be included in employee contracts and policies. 
Workers' compensation and lodging insurance provide financial coverage for the medical expenses and lost wages of an injured worker while on the job. It also pays for transportation and medications to a doctor. This insurance is highly beneficial for employers because it protects them against costly civil litigation. It also gives injured workers the necessary support and peace of mind that is essential when suffering from injuries and illnesses at work. 
Cyber liability
Cyber liability insurance is becoming increasingly important for lodging establishments due to the growing threat of ransomware. This type of attack can completely disable a hotel's IT system, leaving it inaccessible to customers. This can mean a loss of business, as bookings can be affected. Luckily, cyber liability insurance is available in the form of a policy that provides a variety of support products. 
Because of the growing sophistication of cyber criminals, hotels are increasingly becoming targets of these attacks. Recently, the Marriott and MGM Resort both suffered from a massive data breach that affected 10.6 million guests. These companies are not alone; even smaller franchised and limited-service hotels are targeted by bad actors. Some of the top threats include ransomware, social engineering, and data theft.