What Is Liquor Liability Insurance?
There are many different types of liquor liability insurance. These policies can be purchased separately or as an add-on to a business liability policy. Premiums vary depending on the type of business and how much coverage is needed. Some policies can be as low as $500 a year, while others can cost thousands of dollars. Below we've outlined the different types of liquor liability insurance and compared their coverage options, pricing, and financial stability ratings to help you make the best decision for your business. 
(Click here to check the Commercial Risk Management Insurance.)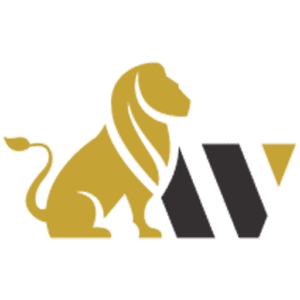 Coverage
When evaluating insurance coverage for your bar, liquor liability insurance coverage is a key consideration. In addition to protecting you from legal liabilities, it will also protect you in the event of altercations and fights. It can be difficult to determine the right amount of coverage, so you should ask a licensed agent or broker for assistance. 
Liquor liability insurance coverage is a necessary component of any bar or restaurant business. It pays for any damages, claims, and court costs resulting from a lawsuit. It is important to consider the potential cost of such a claim, as it can mean the difference between survival and closure. 
Exclusions
Liquor liability insurance coverage has many exclusions. Generally, the policy will not pay for claims that arise out of the sale or furnishing of alcoholic beverages. In addition, many liability policies will not cover claims made by underage drinkers. While the standard ISO General Liability policy has many exclusions, liquor liability coverage is not mandatory and insurers are free to exclude it as they see fit. 
A liquor liability insurance policy can be purchased separately or as part of general liability or business owner's policy. There are many different types of coverage, but it is important to choose the right one for your business. A biBERK agent can help you determine which type of insurance is best for your business. 
Cost
The cost of liquor liability insurance varies according to where you operate and the amount of alcohol you sell. Small bars and restaurants with fewer sales will pay less than those with higher volumes. Moreover, some jurisdictions require that bar owners obtain liquor liability insurance. The policy can cover up to $1 million in claims. 
Liquor liability insurance covers many legal issues related to the sale and serving of alcoholic beverages, such as selling to minors. In addition, the policy also covers the costs of defending the business in any legal proceedings arising from the sale of alcohol. Premiums vary based on the type of business, but businesses involved in high-risk activities such as casino gaming may need more expensive insurance. 
Grey areas
While liquor liability insurance is essential for many businesses, there are also many grey areas that need coverage. These are situations where you may not have a legal obligation to serve alcohol, but you still want to be protected in case someone gets hurt or sued. For this reason, it is important to speak with an independent insurance agent to determine your specific needs. A good agent can help you understand your coverage options and limit, as well as identify any exclusions in your policy. For example, a wedding venue might allow alcohol to be served at the reception, but they may not be involved in the furnishing, serving, or selling of alcohol. 
Another area to consider is the risk of serving high-alcohol beverages to customers. While some insurers may push for a separate liability policy for higher alcohol content, you must be realistic about your risks and be sure to have the right type of coverage for your business.