What Is Hotel Insurance?
Several factors determine what is hotel insurance. The number of safety features installed will lower the risk to the insurance company. Insurance companies favor hotels with these features. An older building or roof with decrepit features poses a higher risk to guests and the building. The size of the hotel will determine the cost of coverage as more rooms mean more liability. The cost of the coverage will also depend on the number of guests. If you have multiple buildings, you may be required to take out umbrella insurance. 
(Looking for a bed and breakfast insurance policy company, contact us today!)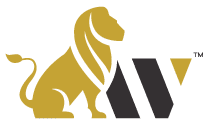 Dedicated guest house insurance
If you are running a small hotel, you need to be sure you have the right type of cover to protect your business. Dedicated guest house insurance is a vital part of any hotel or B&B business, and it can provide valuable protection against a range of risks. Without the right type of cover, many risks can go unnoticed until they become very costly. In case of a fire, a hotel insurance policy can protect you from the financial consequences of loss of income or stock, while also protecting your guests' personal belongings and other valuables. 
If you run more than one property, you may also want to consider working with a business that offers a bundled deal for multiple properties. This will save you money, since you can purchase a single policy that covers all of your properties in a single deal. Otherwise, you might have to pay for separate policies for each property. If you have more than one investment property, you should look into a plan that provides coverage for all of them under a single policy. You can also ask local businesses to help you find the right insurance for your property. 
Commercial general liability insurance
Commercial general liability insurance for hotels can help protect your hotel business from a variety of risks. The most common types of coverage include property and injury liability, as well as workers' compensation workers' insurance. This type of coverage helps cover the costs of medical bills and lost wages for employees who suffer injuries or illnesses while working for you. If your business also has a restaurant or a bar, you should also consider purchasing liquor liability insurance. This type of insurance is important to have in case of a lawsuit. 
Another common risk in hotels is human trafficking. This crime is endemic across the U.S. and the world, and many hotels are easy targets. Sometimes, trafficked individuals work for hotels and are then harmed while working there. This is a heinous act and can expose your business to liability lawsuits. Commercial general liability insurance for hotels can protect your business from such costly liabilities. You can find affordable and comprehensive insurance for your hotel by contacting Barbee Jackson Insurance. 
Expedia hotel insurance
Expedia hotel insurance covers the cost of a cancellation interruption of your trip due to a covered event. For plan, the term "Injury" refers to any bodily injury that occurs during your trip. The policy will not cover sickness that results directly from Injury. The Insurance Provider includes subsidiaries of American International Group, Inc. and appointed network partners. This policy covers the in-room expenses of the Insured Person, who is registered with the Hotel through Expedia. 
Expedia offers travel insurance for many types of expenses. If you decide to book a trip with Expedia, you can also get a travel insurance plan from your credit card company. You can get this type of plan before you book your trip. Depending on the coverage level, you may be able to save up to 50% on the price of your trip. However, if you are unsure about the benefits of travel insurance, it's always a good idea to ask for details before making the booking. 
Umbrella insurance
There are many factors to consider when choosing a policy for your hotel. You may have higher liability exposures if you operate a restaurant or provide airport transportation. A policy from Distinguished Programs is designed specifically for this industry and provides the flexibility and value you need. There are also many coverage options available, including optional coverages. Depending on your needs, you can even opt for non-auditable policies. Listed below are some things to consider when choosing a hotel umbrella insurance policy. 
You should consider hotel umbrella insurance if you own a hotel. This type of coverage covers you if a guest sues your establishment for any reason. It will also cover outside areas of your property, including parking lots. Buying a hotel umbrella insurance policy can protect you against these liabilities and minimize your financial losses. Depending on the size of your hotel, it may be wise to purchase a policy with a large limit to protect yourself from costly lawsuits.