What Is Hospitality Insurance?
Understanding what is hospitality insurance is essential. This type of insurance covers a variety of different issues that may arise during a business transaction. For example, the policy may cover liquor liability, Commercial property, and Workers' compensation claims. In addition, it may also cover liability for injury or damage caused by employees. Read on to learn more about these important aspects of insurance for hospitality businesses. In the hospitality industry, good supplier relations are vital for success. Your suppliers should understand how important their services are to your success. The same goes for payment of premiums on time and keeping accurate records. 
(Looking for bed and breakfast insurance companies? Contact us today!)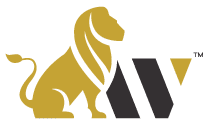 Liquor liability insurance
Many business owners do not understand the importance of liquor liability insurance for hospitality establishments. It can be complicated and confusing because laws governing liquor liability vary widely from state to state. In addition, there are few options for this type of insurance. Organizations that are not in the business of selling alcohol should consider a commercial general liability policy. This type of insurance covers host liquor, so it's important to know exactly what coverage you need to protect yourself and your business. 
FLIP is one company that provides liquor liability insurance for hospitality establishments. It offers coverage in all 50 states as well as Washington, D.C. However, there are many other policies available and you should review their terms and conditions before buying one. For more information about their policies, contact a licensed agent. They will give you advice on the best options for your needs and answer any questions you may have. By following these steps, you will be well on your way to protecting your bprotecting and keeping your customers happy. 
General liability insurance
Hotel owners should have general liability insurance for their businesses. This policy protects business owners from legal fees and medical costs associated with accidents. In some cases, it can even cover damages to a company's vehicles, even if they're used for personal activities. The cost of such damage can be considerable. A hotel should also consider purchasing equipment breakdown insurance, which covers the cost of replacing expensive equipment. The insurance company can help you choose the right policy based on your specific business needs. 
Hospitality insurance covers a variety of different risks, including slip-and-fall accidents, natural disasters, and business interruptions. Hotel owners should understand what types of liability coverage they need to protect their business and the reputation of their establishment. For example, general hotel liability insurance will cover property damage from a fire or water leak, and it will cover medical costs as well as legal fees for employees injured in an accident. Additional options include cyber liability, hired auto liability, and employment-related practices liability. 
Commercial property insurance
While you may have the basics of a basic business insurance policy, the specialized coverage that is needed in the hospitality industry is very important. In case of an accident, a basic policy just won't cut it. The same goes for the business insurance that you need for the restaurant, bar, or hotel you operate. The right policy can help you avoid unnecessary expenses and ensure that your business keeps running smoothly, even when a disaster strikes. 
Another type of insurance that is crucial for the hospitality industry is General Liability. This coverage pays for legal costs resulting from a negligence claim. General Liability policies don't cover all activities, however, so it is important to get a Liquor Liability policy. General Liability policies generally don't cover any claims that result from alcohol distribution. The Liquor Liability policy, on the other hand, covers all other activities, including serving alcohol. 
Workers' compensation insurance
If you work in a hotel, you probably need workers' compensation insurance. In addition to medical coverage, it also covers lost wages and assistance with returning to full-time status. While these benefits are not available to every employee, they do make a big difference for those who cannot afford them. Workers' compensation insurance rates for hospitality are increasing due to higher medical costs and the uncertainty of Obamacare's impact on workers' rights. 
Even though hotel workers are relatively low-risk, the potential for injury is very high. Even the best-trained housekeepers or room attendants suffer an injury can cause a costly accident. But there are ways to reduce the risk of workplace injuries and accidents. Workers' compensation insurance can help protect hotel owners and operators from paying out the costs directly. This way, you can reduce your overall insurance costs and protect your employees' health and your business from a large financial loss.