What Is a Wedding Venue Insurance Policy?
When planning your big day, it's essential to have the appropriate insurance for your wedding venue. There are many types of coverage to consider. These can include personal liability, physical damage, and even liquor liability. You'll also want to consider location when choosing an insurance policy. Having the proper insurance coverage is essential to ensure that your wedding runs smoothly and you don't face any surprises.
(Looking for Insurance Companies for B&B? Contact us today!)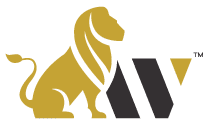 Cancellation insurance
Purchasing cancellation insurance for your wedding venue can help you avoid unexpected costs, including damage to the venue and problems with vendors. This type of insurance can also protect you from the additional costs of hiring replacement vendors. In the event of an emergency, it can also cover the costs of essential members of your wedding party, including travel. 
Many wedding venues require that you purchase event liability insurance to protect themselves against lawsuits or property damage. In addition, some policies cover bodily injury and alcohol-related accidents, as well as other situations. Purchasing cancellation insurance can also protect you from losses related to missed payments or deposits. Taking out wedding cancellation insurance will also cover any costs related to a vendor's inability to meet contractual obligations. 
Physical damage coverage
Physical damage coverage is an important part of wedding venue insurance. It will protect the venue in the event of a covered incident, such as an accident, fire, or theft. The policy may also include liability coverage for damages caused by third parties. The policy can be purchased on the day of the wedding, or as early as 14 days before the event. However, many venues require proof of liability coverage at least 30 days before the event. 
Some venue insurance policies cover theft of gifts. Liability coverage protects against damage to the venue and its equipment, but it does not cover outside equipment. For this reason, wedding venues often choose to carry their policies. 
Liquor liability coverage
Wedding venues should consider liquor liability coverage if they plan to serve alcohol to guests. These policies protect against lawsuits arising from alcohol-related incidents, and they are usually inexpensive. The policy limits should be enough to protect against the cost of alcohol. It's also important to consider the risks involved in hosting a wedding that includes outside catering. 
Wedding venue insurance is a must for any venue owner. Not only will it protect your venue from lawsuits, but it also protects your guests. If you plan to serve alcohol, you'll need to get a liquor license in your province. The cost of a basic policy can be $125-250. Thimble has a wedding insurance policy that costs $115 and includes liquor liability coverage. 
Location considerations
When buying wedding venue insurance, it is important to consider where the wedding will take place. Choosing a beach location, for example, can make it more likely that you will have to cancel the event due to storms. The insurance policy will protect you against losses if a hurricane strikes. In addition, it will cover any equipment rented by the venue. 
When choosing a wedding location, it is important to consider the population density and the demographics of the area. For example, if you're planning a wedding in California, you might not want to choose a location where the population is overwhelmingly younger. You'll also want to avoid areas where most people are older. 
Cost
Many factors play into the cost of wedding venue insurance. The liability limits are important, and it is important to find out what your deductible is. This amount will be deducted from your check in case of a claim. If the deductible is high, you may lose your deposit or vendor payments. Another important factor is the amount of coverage you need. You should look for a policy that covers the cancellation or postponement of your event. 
Liability insurance will help protect you in the event of a lawsuit or property damage. It also protects you if guests are injured or suffer property damage. This coverage is typically a part of a venue's business owners' insurance. It covers damage to third-party property, which is vital if your guests are intoxicated.