What Is a Venue Insurance Policy?
There are many different types of venue insurance. You may want to look into property damage coverage, liquor liability, and advertising injury coverage. You can also get damage waivers. These types of insurance can cover injuries to workers or damage to guests' personal property. You should read the fine print carefully before signing anything. 
Hospitality Insurance is having a great risk mitigation plan. Let Wister be your hospitality insurance expert. Contact us today! Click here: https://wister.insure/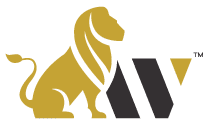 Property damage coverage
Many venues will require you to have general liability insurance for your events. Having this coverage will protect you in case your event causes property damage, which can lead to a big repair bill. In one case, the flooring in a venue was damaged and cost the event organizer $10,000. Without this coverage, you could lose your venue and be responsible for paying out of pocket for repairs. 
Property damage liability coverage is required by law in most states. The amount of coverage you purchase should meet the state's minimum requirements. This coverage is often listed as three digits: $10,000/$5,000/$15,000. The numbers represent the maximum limits the insurance company will pay. Anything more would be the responsibility of the policyholder. 
Liquor liability coverage
Liquor liability coverage is necessary for venues that serve alcoholic beverages to the general public. The law varies depending on jurisdiction and state, but in general, venues must carry some level of coverage in order to avoid potential liability issues. The cost of this coverage will depend on the type of venue, whether it is a bar, restaurant, nightclub, or other type of establishment. 
Liquor liability coverage is included with venue insurance to protect venues from any potential legal issues that may arise from alcohol consumption. It also covers the venue from third-party claims for damages incurred at an event. Liquor liability insurance for weddings is a simple and affordable way to ensure that your event runs smoothly. In addition to covering costs for damages caused by drunk groomsmen and drunk guests, the policy also covers venue damage caused by alcohol. 
Advertising injury coverage
If your business is involved in advertising, you should have advertising injury coverage. This type of coverage protects you against lawsuits based on disparaging comments or using someone else's idea without their permission. It also protects you against infringements of copyright, trade dress, and slogans. 
In addition to physical damages, general liability insurance also covers personal injury and advertising injury. This coverage will protect you in the event of a lawsuit, even if the injury was not caused by the business. This coverage is especially important if you change insurance providers frequently, because coverage gaps can occur. 
Damage waivers
Many venues include damage waivers as part of their venue insurance policies. These are optional policies that cover a percentage of the rental cost. They cover the rental property in the event that something happens to it. Damage waivers are important because they provide insurance coverage for the property that you rent. The amount of the waivers varies, but they range from five to twenty-five percent. You should ask your venue whether they require damage waivers or not before renting their space. 
Damage waivers are not required but they can save you money in the event that you get into a car accident. If you do not have car insurance, you can buy one from a rental car company for around $10-$30 per day. However, remember that you may already have liability insurance through your personal insurance policy. Therefore, damage waivers may be more affordable than your current policy and prevent insurance rate hikes in the future.