What Insurance Does a Lodge Need?
Whether you run a small bed and breakfast or an expansive resort, it's vital to have the right insurance. Wister Insurance's executive team has more than 100 years of experience and created the modern hospitality insurance policy. Learn about the benefits and cost of Wister Insurance and what classes it covers. Once you've decided which type of coverage is right for your lodge, Wister Insurance will guide you through the entire process from quote request to policy delivery.
(Looking for a Liability Insurance Company? Contact us to know more!)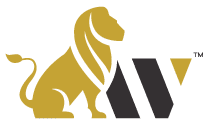 Wister Insurance
Wister Insurance for lodges has a combined 100 years of insurance expertise and has been providing the best insurance solutions to the hospitality industry since 1985. Their executive team has extensive knowledge in the industry and developed the modern hospitality insurance policy. Their focus on the unique needs of hospitality businesses means that they understand the specific challenges lodge owners face in providing excellent customer service and insurance coverage. As a result, Wister is a trusted partner for lodges and other hospitality businesses. 
Benefits
Property insurance is an important protection for the building and contents of your lodge or resort, as it will also protect the income you generate through the establishment. Many different perils can damage property, but Wister's special form of property insurance offers exclusion-based coverage against all of them. These include intentional damage, earth movement, flood, and fraud. This type of insurance will help you avoid these pitfalls and focus on maximizing the income from your establishment. 
Cost
The Cost of Wister Insurance depends on several factors, including your age, health status, and medical history. The higher your monthly premium, the higher your insurer will pay, so you should choose a policy that provides the utmost amount of coverage. In addition, be sure to add additional coverage if you have existing medical conditions. You might also want to check the limits of each insurance plan to make sure that you are not paying more than you need to. 
Class Code
Wister Insurance is a leading provider of customized bed and breakfast insurance policies. It has over 30 years of experience working with hospitality centers to design insurance plans that meet the needs of its clients. Its policy designs are tailored to individual centers, taking into account their size, risk tolerance level, and financial capacity. The company is based in Walkersville, Maryland, and has been in the insurance business for more than 30 years. 
Loss history
A loss history report is a record of the insurance claims made on a car or home. Most homeowners insurance companies contribute this information to the Comprehensive Loss Underwriting Exchange (CLUE). Insurers use this information when underwriting policies. The loss history report is important to understand the cost of insurance. Wister Insurance's loss history reports are easy to understand and download. They also help homeowners understand what to expect from their policy.