What Does Vacation Insurance Offer on Resort Cover?
If you own a property, it's important to look for travel insurance. There are three types of plans: Travel protection plan, Travel select plan, and Preferred plan. Each one has different benefits and coverage. If you're going to take your family on vacation, you should look into getting insurance to protect your vacation investment. 
(Looking for resort insurance? Contact us today!)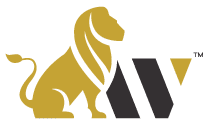 Travel protection plan
A Travel Protection Plan offered by a resort provides peace of mind when you're traveling. The plan offers comprehensive coverage that covers medical expenses within a year of your trip. The plan also covers special transportation for medical reasons. The plan can be purchased up to seven days before you make your deposit. 
Travel protection is not a substitute for travel insurance. The fees are often waived if you cancel your trip within seven days of departure. However, if you have to cancel your trip, you might have to pay a cancellation penalty to the tour operator. The good news is that these fees can be transferred to a new reservation without incurring a reactivation fee. 
A Travel Protection Plan offered by a resort can cover medical expenses, lost luggage, and more. The plan pays for up to $3,000 worth of medical expenses in the case of an accident. Travel protection is also useful for a trip to a destination outside the U.S. 
Travel select plan
The Travel Select plan provides comprehensive coverage, including emergency medical expenses. It is a quick and easy way to purchase insurance and can be customized to fit your specific needs. The plan also covers pre-existing medical conditions. It can be purchased within 15 days of your reservation, and you can upgrade your plan to include coverage for your trip cancellation or interruption, additional medical expenses, adventure sports, and more. 
However, it is important to remember that this plan is offered through a third-party agent. The travel agent's job is to help consumers decide whether to purchase travel insurance. In addition to protecting your vacation investment, travel insurance is a comforting and convenient way to ensure the safety of your trip like in B&B stay, or a hotel stay. 
Preferred plan
Many travelers choose to stay at a resort that offers an all-inclusive option. These packages are convenient and often offer many perks, including meals, drinks, and entertainment. Nevertheless, consumers must protect their trip investment by purchasing a travel insurance plan before they leave. In some cases, this can be costly.