What Does Travel Insurance Cover?
The best Travel insurance covers a variety of scenarios. It can cover costs associated with delay, loss, and damaged luggage. It may also cover personal belongings. Many homeowners also have policies that cover these expenses. The right policy is important for protecting your assets and ensuring peace of mind while traveling. If you are unsure about which type of coverage you need, ask your insurance agent. 
(For liability insurance, contact us today!)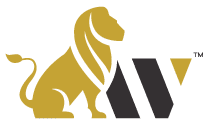 Cancellation
A travel insurance policy provides coverage for trip cancellation for a variety of reasons, including illness or injury. It also covers unused expenses for the insured traveler and non-traveling family members. Depending on the type of coverage purchased, the policy can reimburse 50 to 75 percent of the trip's cost. However, this type of coverage is not available in all states and eligibility requirements vary from company to company. 
Delay
If you have travel insurance, you can claim a reimbursement if you are delayed in traveling. The reimbursement will cover reasonable expenses, such as hotel accommodations, meals, and transportation. Some travel insurance policies will reimburse up to $150 per day or $700 total, depending on the plan. You may need to show receipts to claim your reimbursement, however. 
Medical
If you're traveling abroad, you need to have a medical plan that will cover emergency medical expenses. This insurance can protect you from high medical costs and help you navigate the unfamiliar healthcare systems of foreign countries. Travel medical insurance can also help you get in touch with a trusted health advisor. 
Dental
When you travel, you should make sure you have dental insurance. This will protect you against the cost of a dental emergency while you're away. If you get a toothache while abroad, you should contact your travel insurance provider so that they can help you find a dentist in your destination country. They will also advise you on the claims process. It's also a good idea to make a dental claim online once you're finished with the treatment. 
Emergency evacuation
Some travel insurance policies include emergency evacuation as part of their coverage. This benefit allows you to choose the hospital you'll receive treatment at if you need to be transported. It's important to note, however, that the initial evacuation will always be to the nearest hospital. This will be determined by the transport provider based on geography and hospital capabilities. 
24-hour assistance
A travel insurance policy that offers 24-hour assistance can cover a wide range of services. These services may include medical referral, legal assistance, pre-trip assistance, emergency medical evacuation, and more. Whether you're traveling to a foreign country or a local one, these services can help you navigate any unexpected circumstances.