Umbrella Insurance – Why You Need It
In today's world, you can protect yourself and your family from lawsuits by purchasing a liability insurance policy. Umbrella insurance can be especially helpful if you have children or other household members that are not insured. This insurance also reduces the costs of lawsuits. If you are looking for the best liability insurance policy, here are some factors to consider: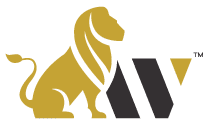 (Looking for a Venue Insurance Company? Contact us today!)
Protects you from lawsuits
Many people don't realize that they need umbrella insurance, but you may need to have this type of coverage. It can cover your excess liability or liability above your primary policy limits. For example, umbrella insurance can protect your assets from lawsuits involving libel, slander, defamation of character, invasion of privacy, and other types of lawsuits. It can also cover legal defense costs and international liabilities. 
Provides liability coverage
When you are out of town, your teenager may throw a party and bring friends with them. One of them may bring alcohol, and one of the guests ends up getting pulled over for driving under the influence. An umbrella insurance policy will cover the costs of a court judgment for these mishaps, and even protect your home equity. Even if you are a careful person, you may find yourself facing a lawsuit for personal liability. 
Protects other members of your household
An umbrella insurance policy offers extra liability coverage in case your other policies aren't enough to cover the costs. This policy can help you in several situations, including when your teenage son throws a party while you're out of town and someone brings alcohol to the party. It also covers wrongful entry and invasion of privacy. If you have a family, this policy is especially beneficial. 
Reduces costs of lawsuits
If you have significant assets, you may need an umbrella insurance policy. These policies can protect you against lawsuits that could wipe out your savings and other assets. They typically cover assets beyond the limit of your homeowners' liability policy. If you are a high-net-worth individual, an umbrella insurance policy can reduce the cost of a lawsuit by covering the additional $1 million in assets. Basic umbrella coverage starts at $1 million and can be increased by $1 million in increments. 
Cost of umbrella insurance
Umbrella insurance provides an extra layer of protection for your assets. This additional level of coverage is relatively inexpensive, especially if you only need a million dollars of protection. You can also count on this policy to cover the cost of defending yourself in a lawsuit, plus a portion of any judgment or settlement. The following are some factors to consider when choosing an umbrella insurance policy. Let's examine each of them to help you decide whether it is worth the money.